NoveList

Login Information: Log in using the generic digital resources username and password. If you don't know the generic login, ask your school's Teacher Librarian.
Suitable for: Grades 9 to 12
Brief Description: Summaries, reviews, and read-alike suggestions.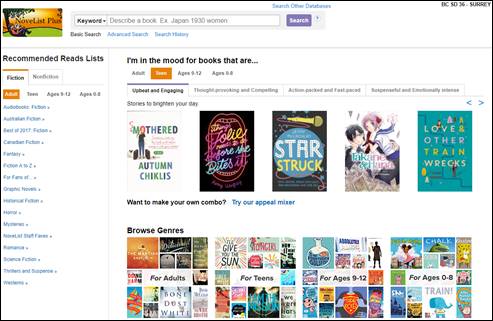 Vendor Description: NoveList Plus is a comprehensive readers' advisory resource for fiction and nonfiction. With an intuitive interface and extensive proprietary content, NoveList Plus answers the question: What should I read next?
Click Here to access NoveList Plus