Gale: Power Search

Login Information: Log in using the generic digital resources username and password. If you don't know the generic login, ask your school's Teacher Librarian.
Suitable for: Grades 8 to 12.
Brief Description: A single interface for multiple Gale databases and publications (Canada in Context, Global issues in Context, Science in Context, and various Gale publications).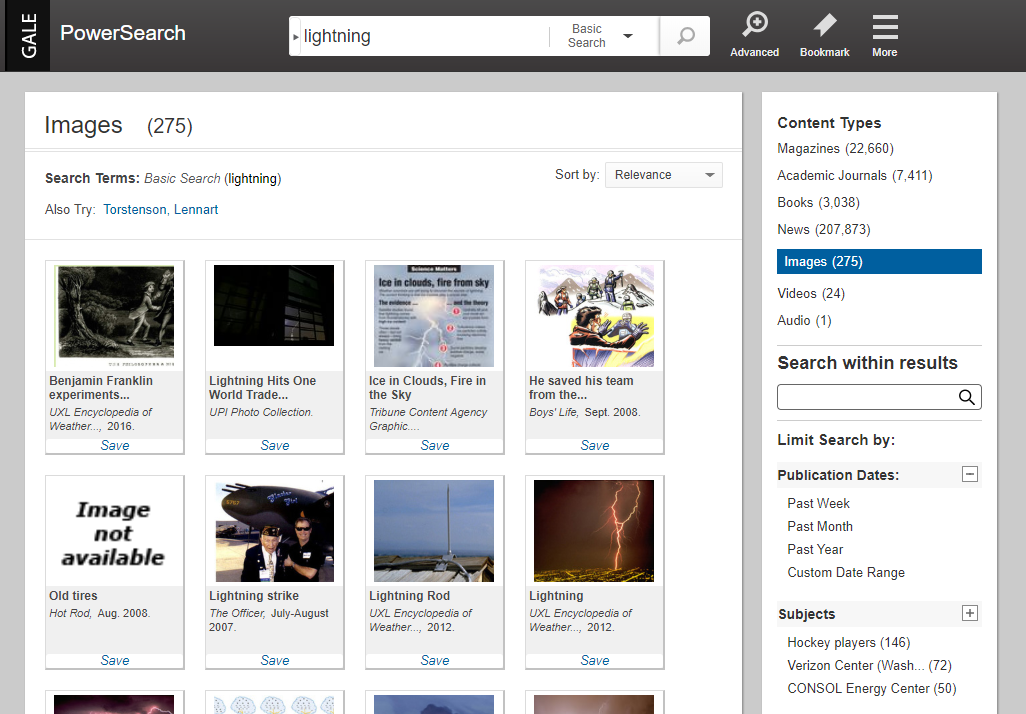 Description:
PowerSearch simplifies browsing through Gale's databases and publications. The one-search interface offers a Web-like experience and includes added features for researchers. Users may create a profile for themselves, which allows customization such as RSS feeds on subjects they are interested in to be displayed on the home page at login.
Student Resources:
- MLA, APA and Chicago style citations can be generated by clicking on "Cite" above any article.
- On-demand translations: Most articles can be translated into 40 languages using the drop-down menu above any article. English Text-to-speech functionality is also available
Teacher Resources:
- A full list of publications included in the database can be found Here.
Click Here to access Power Search