World Book Timelines

Login Information: Log in using the generic digital resources username and password. If you don't know the generic login, ask your school's Teacher Librarian.
Suitable for: Grades 3 to 9
Brief Description: Timelines covering major events in different subjects. Includes "Create a timeline" feature for teachers and students.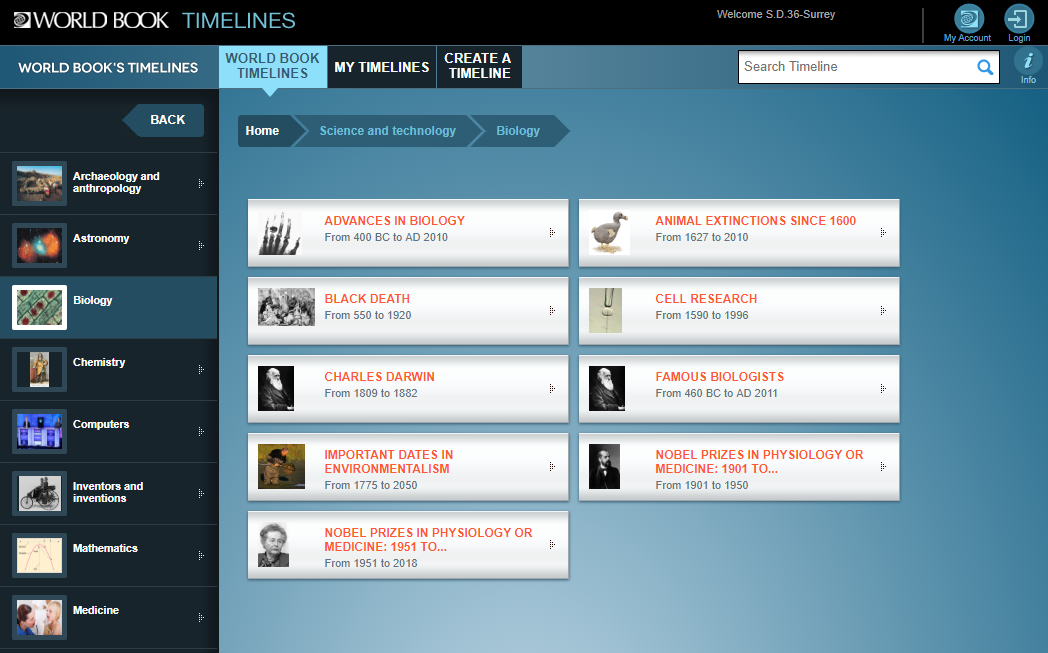 Description:
World Book Timelines offers hundreds of pre-generated timelines across eight topics. Includes biographical timelines of various public figures lives'. World Book Timelines also allows users to create their own timeline from scratch, adding events, descriptions, and media.
Teacher Resources:
- A video introduction to the platform is available Here.
- For help navigating World Book Timeline, using the time line builder, or with particular parts of the website, Click Here.
Click Here to access World Book Timelines