World Book Student

Login Information: Log in using the generic digital resources username and password. If you don't know the generic login, ask your school's Teacher Librarian.
Suitable for: Grades 3 to 9
Brief Description: Multi-disciplinary, multimedia reference encyclopedia with articles, learning resources and research tools.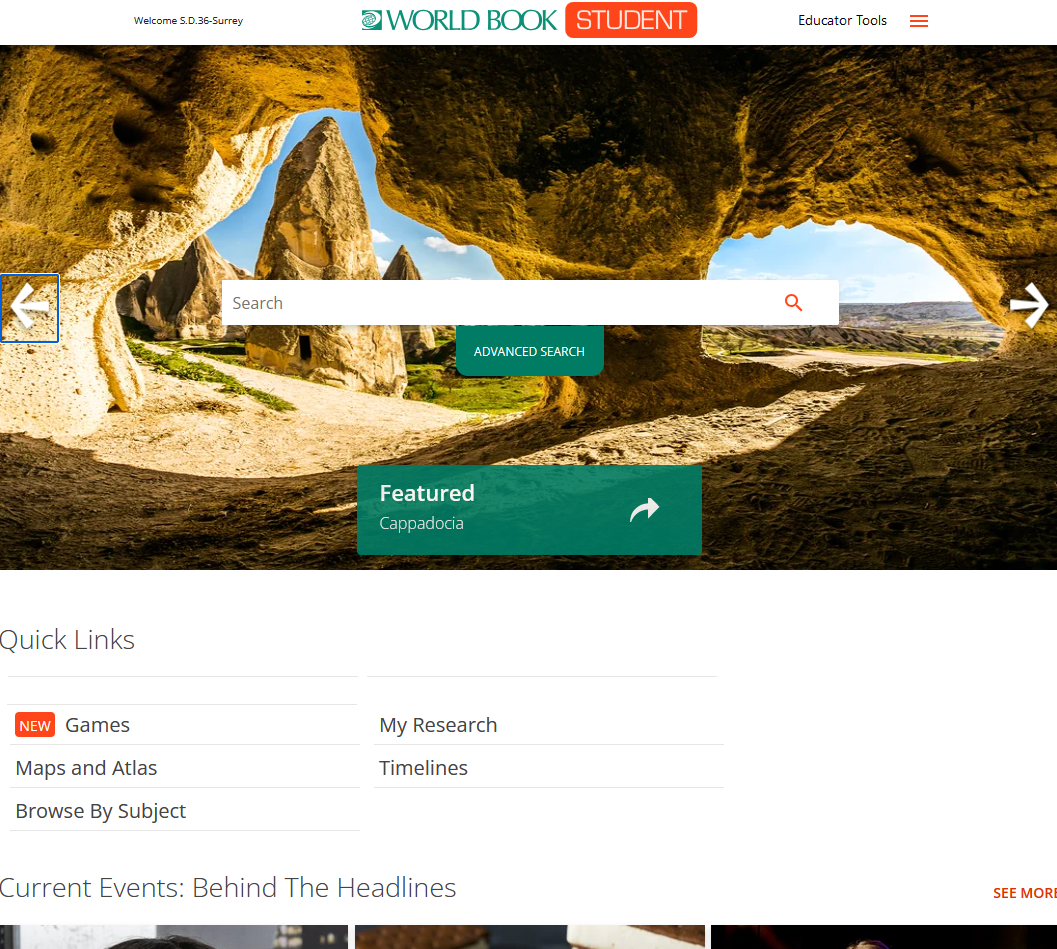 Vendor Description:
Tailored for students in elementary and middle schools, World Book Student includes all the articles from the print versions of the World Book Encyclopedia, plus thousands of additional articles, learning resources, and research tools. World Book Student is also optimized for tablets for the ultimate mobile research experience. Includes more than 40,000 encyclopedia and reference articles.
Student's Resources:
- A citation builder to create MLA, APA, and Harvard style citations can be found by clicking on "Citation Builder" on the Home page.
- Premade citations for each article can be found by clicking "How to cite this article" at the bottom of the page.
Teacher Resources:
- Curriculum correlations, lesson plans, professional links, and Webquests can be found under Educator Tools.
- For help navigating World Books Student, using the Advanced Search option, or with particular parts of the website, Click Here.
Click Here to access World Book Student