World Book Kids

Login Information: Log in using the generic digital resources username and password. If you don't know the generic login, ask your school's Teacher Librarian.
Suitable for: Grades 3 to 9
Brief Description: A children's encyclopedia, with articles, images, videos, games, science projects, an illustrated dictionary, and more.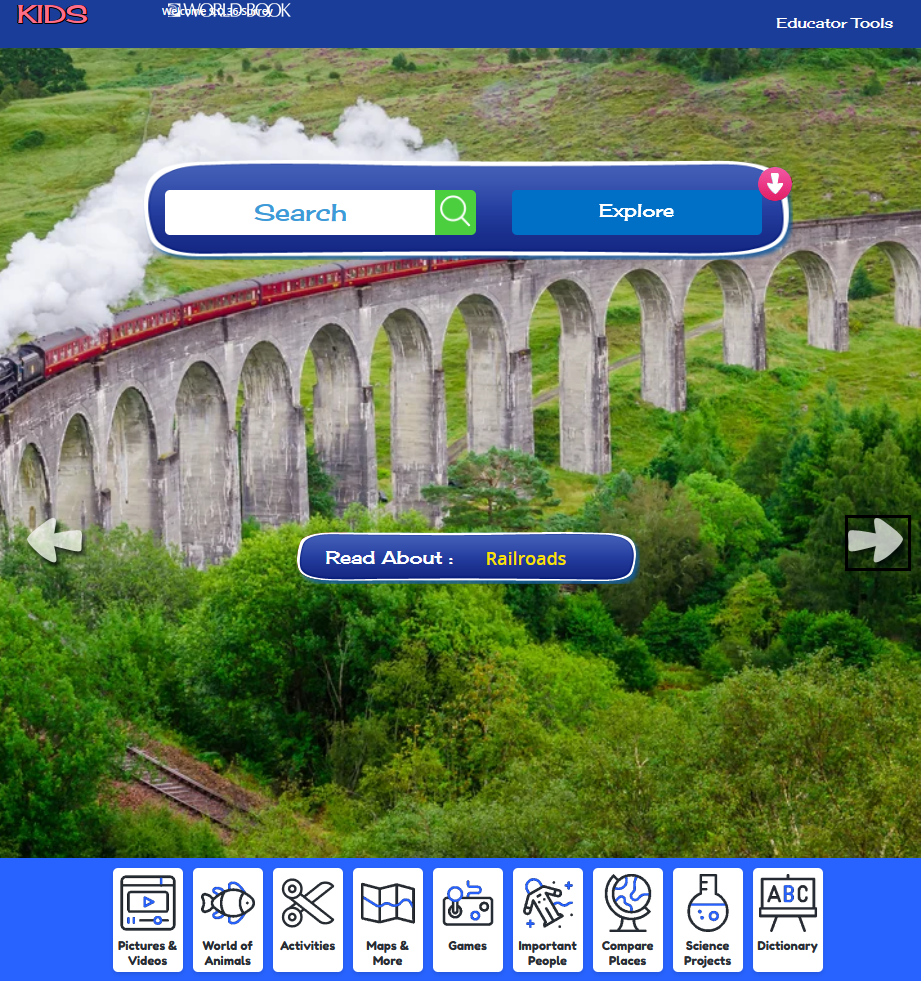 Vendor Description:
World Book Kids an online resource developed especially for young students. World Book Kids features a variety of simple search and browse navigation options, thousands of easy-to-read articles with embedded multimedia, challenging games, an Important People feature to help students browse through thousands of biographies, a collection of age-appropriate science projects and activities, an atlas with interactive maps, and educator tools.
Teacher Resources:
- Curriculum correlations, lesson plans, and Webquests can be found by clicking on "Educator Tools" at the top of the page:
Click Here to access World Book Kids