myBlueprint Education Planner

Login Information:
Students: Sign up for a personalized "Student" account.
Teachers: Sign up for a personalized "Teacher" account. For more information please see the Teacher's Digital Resources handout available here.
Suitable for: Grades 8 to 12
Brief Description: Information and tools to support exploration of career and post-secondary opportunities.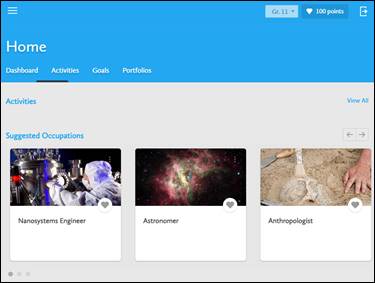 Vendor Description:
myBlueprint follows a comprehensive education and career planning process that meets the learning needs, interests, and aspirations of all students. Students actively learn about their interests, skills, passions, and feelings, and document what they discover about themselves in pictures, videos, and journals. The high school course planner allows students to visually plan towards province-specific graduation requirements while instantly discovering their eligibility for every post-secondary pathway in Canada.
Teacher Resources:
- Support resources and FAQ pages can be found here.
- Updates, tips and ideas for educators can be found on the myBlueprint Educator's blog.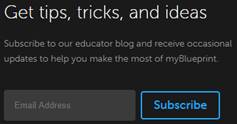 Click Here to access myBlueprint