Learn360


Login Information:
Students: Log in using your Surrey Schools' E-mail address and password. If you don't know your login information, ask your Teacher.
Teachers: Log in using your Surrey Schools' E-mail address and password. Account handouts for teachers are available here.
Suitable for: Grades K to 12
Brief Description: Multidisciplinary database of multi-media resources, including: audiobooks, music, images, television programs, printable activities, interactive activities, encyclopedia articles and more.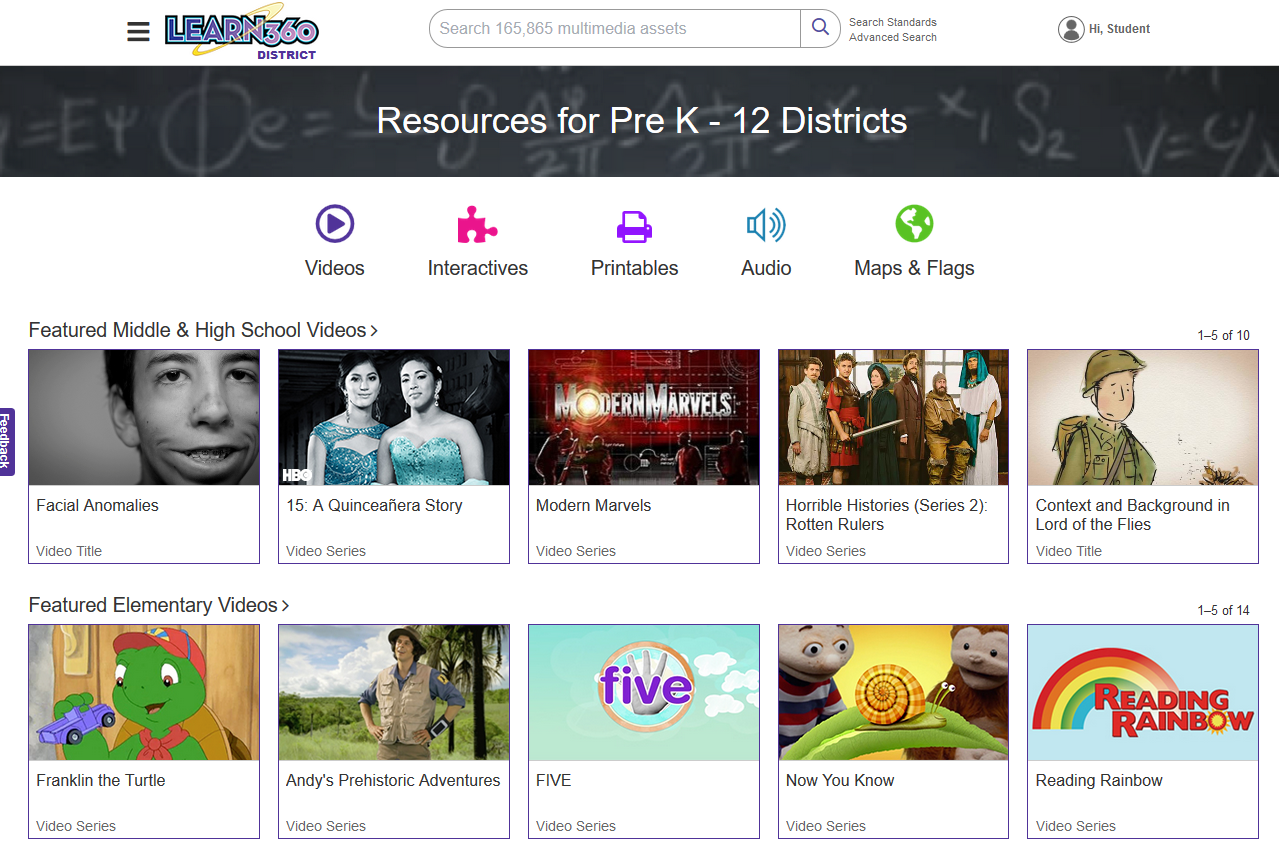 Vendor Description:
Learn360 is a streaming multimedia resource for the K–12 educational market. Teachers, students, and parents can access more than 148,000 multimedia resources—including full-length videos, video clips, images, audio files, articles, activities, worksheets, and interactives. Learn360 is a powerful tool for flipped classrooms, blended instruction, project-based learning, and one-on-one environments.
Learn360 includes Criterion-on-Demand Feature Films: comedies, documentaries, literary adaptations, animated titles, and more. Most movies are available in English and dubbed in French.
Teacher Resources:
- Teacher guides, worksheets student activities, and other resources are available for some content. Click on the "Resources" link below a video.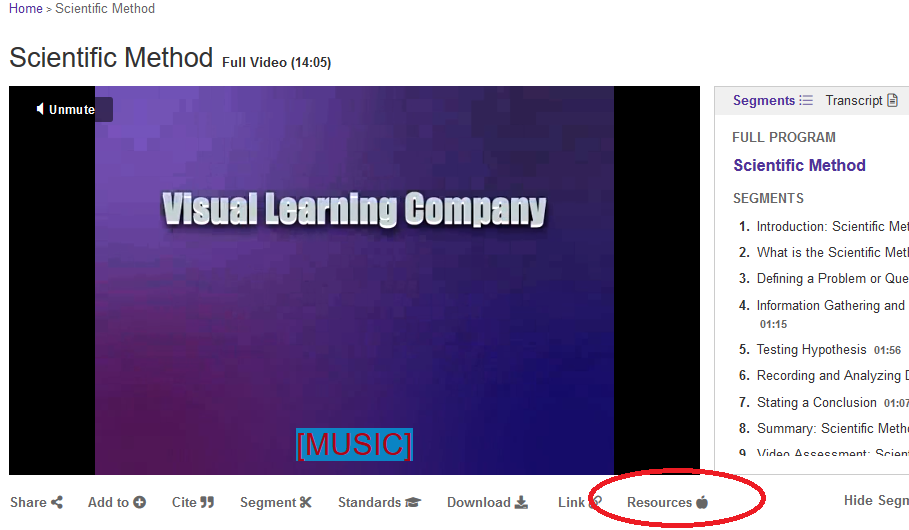 - Teachers can download resources for use in the classroom and for use in presentations/documents share with other Learn 360 subscribers in a non-commercial setting (attribution required). Resources cannot be shared in a public forum.
- Tutorials for educators and past Learn360 Webinars can be found Here.