Tumble Books

Login Information: No username or password needed if you use the link above.
Suitable for: Grades K to 6
Brief Description: Digital picture books and novels with storybook animation and narrations. Also includes books in French, classic fiction, non-fiction books, and short videos by National Geographic.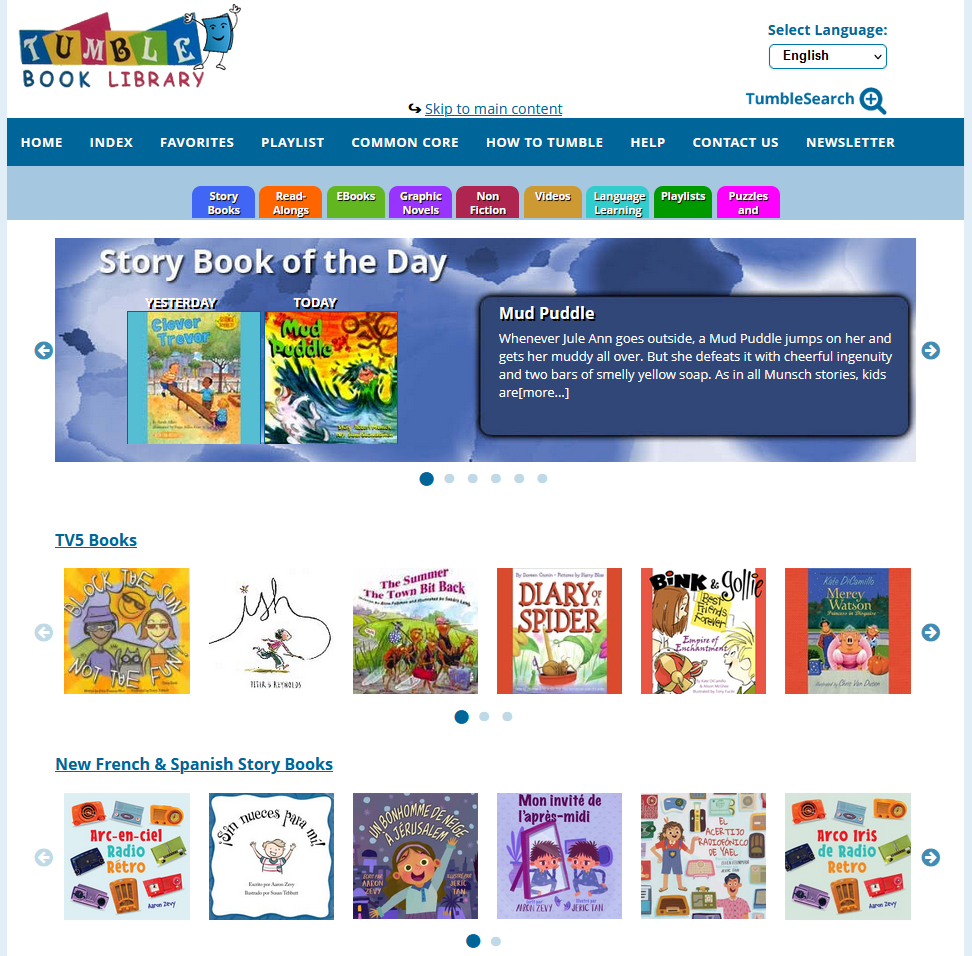 Vendor Description:
TumbleBookLibrary is a curated database of children's e-books. TumbleBookLibrary has over 1100 titles for grades K-6, and includes animated, talking picture books; read-along chapter books; National Geographic videos; non-fiction books; as well as books in French and Spanish. Plus, the collection features Graphic Novels as well as Math Stories.
Features:
- Story book of the day: Every day there will be a new "Story book of the day." Just click on "HOME" in the blue menu to see today's selection.
- Books in French and Spanish: To access books in French or Spanish, click on the red "Language Learning" tab
- Easy Search function: Click on the "TumbleSearch" button at the very top of the page to search. You can search by title, author, subject, or language.
- Favourites: If you find a book you really like, you can click on the "Add to favorites" button so you can find the book easily in the future by clicking on "FAVORITES" in the blue menu bar. This list is saved to each computer, so you won't be able to access your school favourites from home.
Teacher Resources:
- User Guide – How to use TumbleBooks in your School and Classroom
Click Here to access TumbleBooks