EBSCO Literary Reference Center

Login Information: Log in using the generic digital resources username and password. If you don't know the generic login, ask your school's Teacher Librarian.
Suitable For: Grades 8-12

Brief Description: Full-text literary database covering all genres and time periods. Includes synopses, critical essays, book reviews, literary journals and author biographies, plus full-text classic novels, short stories and poems.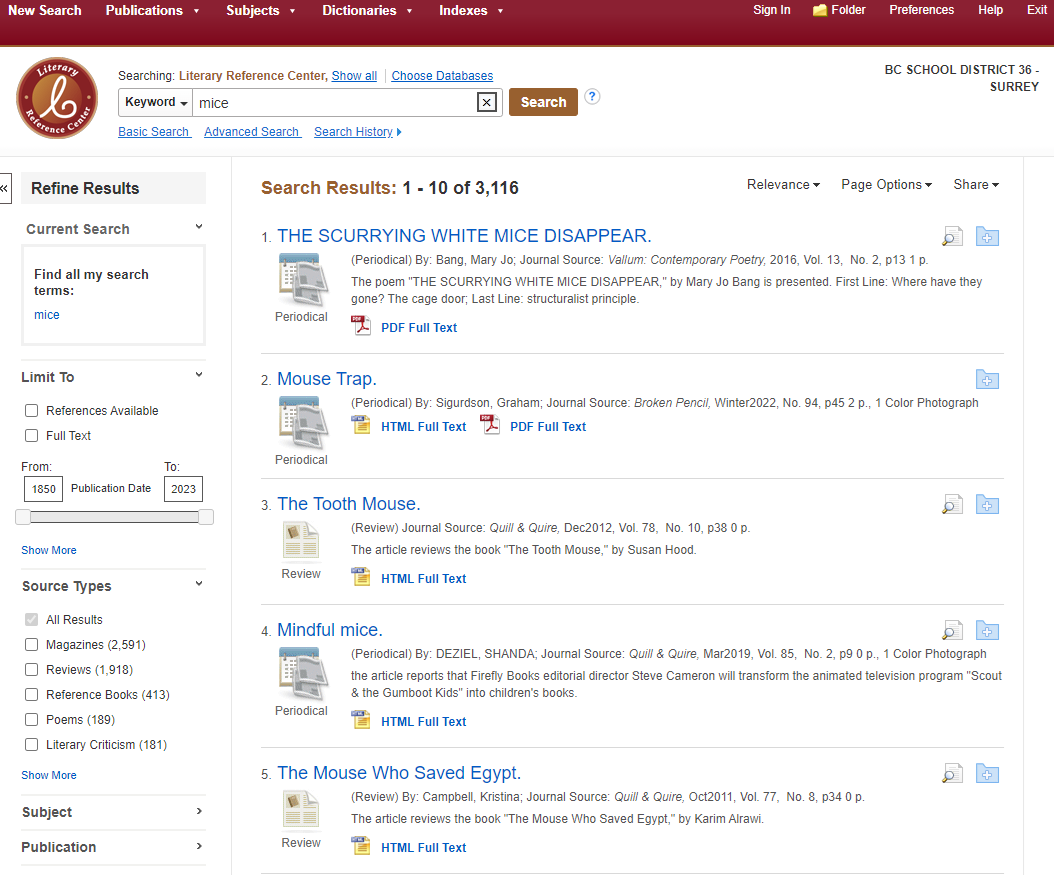 Vendor's Description:
Combining information from major respected reference works, books, literary journals and original content from EBSCO, Literary Reference Center features an expansive collection of classic and contemporary full-text poems, short stories, and novels. Other content includes:
More than 36,000 plot summaries, synopses and work overviews
More than 213,000 author biographies
More than 11,000 author interviews
More than 360 full-text literary journals
More than 1.1 million book reviews
Student's Resources:
- Generate MLA, APA, and Chicago style citations by clicking on "Cite" in the right-hand menu of any article.
Click Here to access Literary Reference Center