Queen Elizabeth Secondary student among 2022 Loran Scholars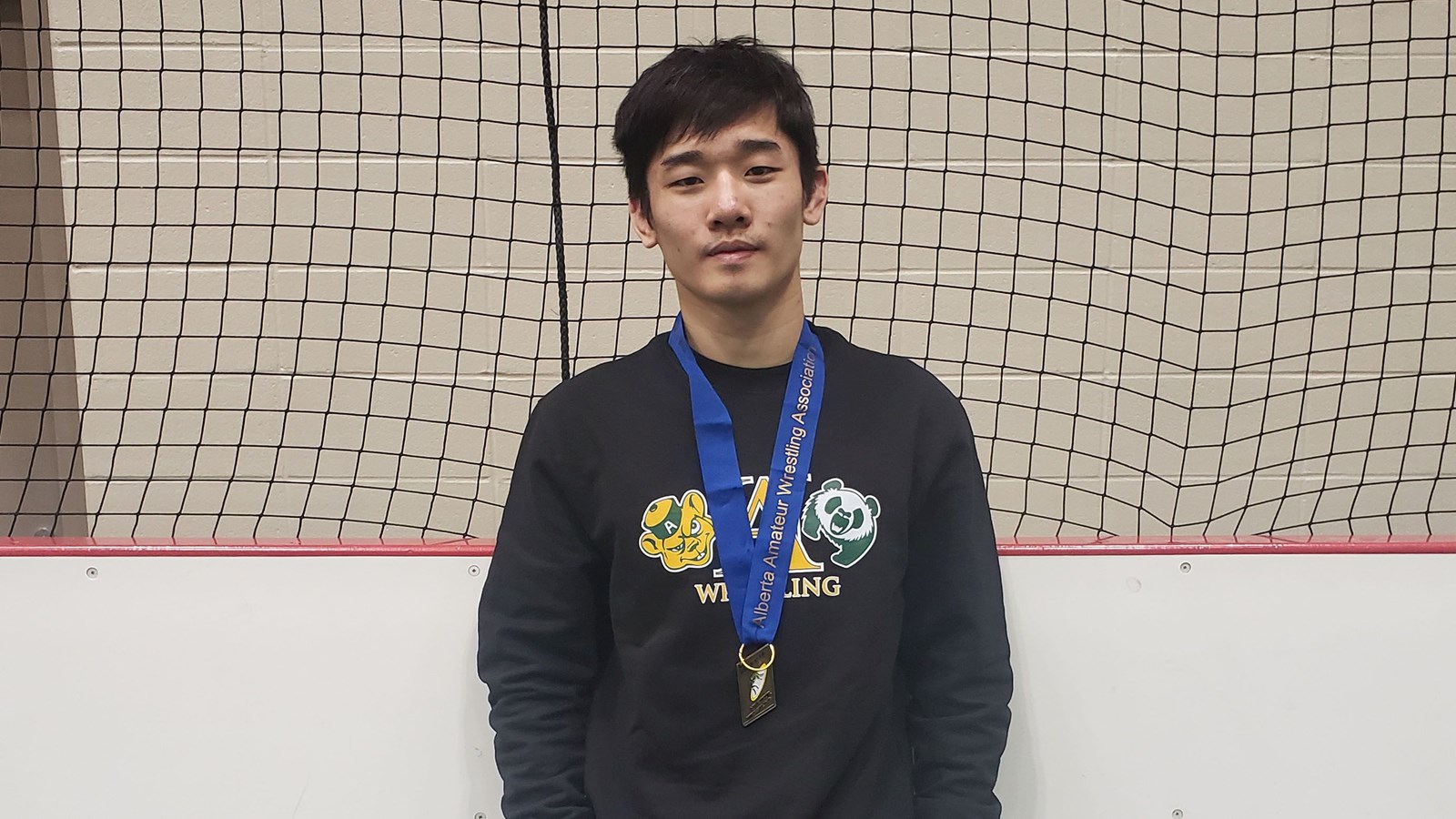 The Loran Scholars Foundation has named Queen Elizabeth Secondary's Tin Dao as one of just 35 recipients of this year's Loran Scholarship, a $100,000 four-year undergraduate award for young Canadians based on character, service and promise of leadership.
The Grade 12 student was recognized for his leadership role as co-chair and fundraising representative in the school's Inter-A program, as well as for tutoring at-risk youth after school and coaching wrestling classes at Takedown Academy – something that one of his teachers connected him to when his life wasn't heading in a positive direction.
"I wasn't really the best student in Grade 8 and 9 – I got into some trouble, I shoplifted a bit, I wasn't really heading on the right path," said Dao. "I met a lot of coaches and some teachers, Simon Kissinger is one of the teachers who really connected with me. He's a wrestling coach at QE, and I kind of used wrestling as my outlet instead of going out and causing trouble.
"I had another coach, Arjun Gill, who would pick me up at my house at 5:45 in the morning and bring me to the rec centre to run on the treadmill or lift weights four days a week. He gave up that time for me and I just think about all the other people who reached out and helped me get on the right path."
Dao's role as a mentor has been inspired by teachers and coaches like Kissinger and Gill, instilling in him a passion to help other students avoid the mistakes he made when he was younger.
"I meet a lot of kids whose families don't support them or they feel alone, and I'm able to relate to them," he said. "Someone was able to reach out and make an impact on me, and the least I can do is the same."
In the wake of Dao's progress and volunteer experience, QE guidance counsellor Jeremy Lendvoy recommended he apply for the Loran scholarship. While applicants are selected based on their own individual achievements, Dao said his success has been a team effort, giving credit to his own mentors.
"I can't stress enough that I did not do any of this alone," he said. "I'm happy with the direction I've been heading but it's definitely not something I've done by myself.
"My mentors were there for me to talk to as well, and that's what I feel is important – they aren't just coaches, they're friends, and that's what I try to be when I connect with kids to mentor or tutor."
With the scholarship, Dao hopes to pursue a degree in business administration or commerce from SFU or the University of Alberta, with the future goal of attending law school and becoming a lawyer.
Under Loran, he will also have his own mentor to turn to for university advice. Dao said he hopes to continue paying that mentorship forward by continuing his volunteer efforts through coaching wrestling and tutoring others.
"I want to continue working with kids as a wrestling coach or as a mentor or a tutor, and with Loran, I think they'll give me an opportunity to," he said. "This will allow me not to work during university so I can continue helping out and volunteering."
Congratulations on being named one of the 2022 Loran Scholars, Tin Dao!