North Surrey Secondary student wins $120,000 Schulich Leader scholarship
Mohammad Awwad of North Surrey Secondary is one of this year's recipients of the Schulich Leader Scholarships, a highly coveted six-figure scholarship for students who demonstrate a passion for science, technology, engineering and math (STEM).
The Grade 12 student is among only 100 students from across the country selected for a scholarship from Schulich Leaders, receiving $120,000 to pursue engineering in university. More than 300,000 students applied and 1,500 were nominated, with Awwad being a very fitting recipient for his lifelong interest in STEM.
"I love STEM, I'm involved in all sorts of extracurricular STEM activities," he said. "I'm on the school robotics team, I compete in online hackathons – I love programming, so it seemed like the perfect scholarship where I could tick off all the boxes that they wanted.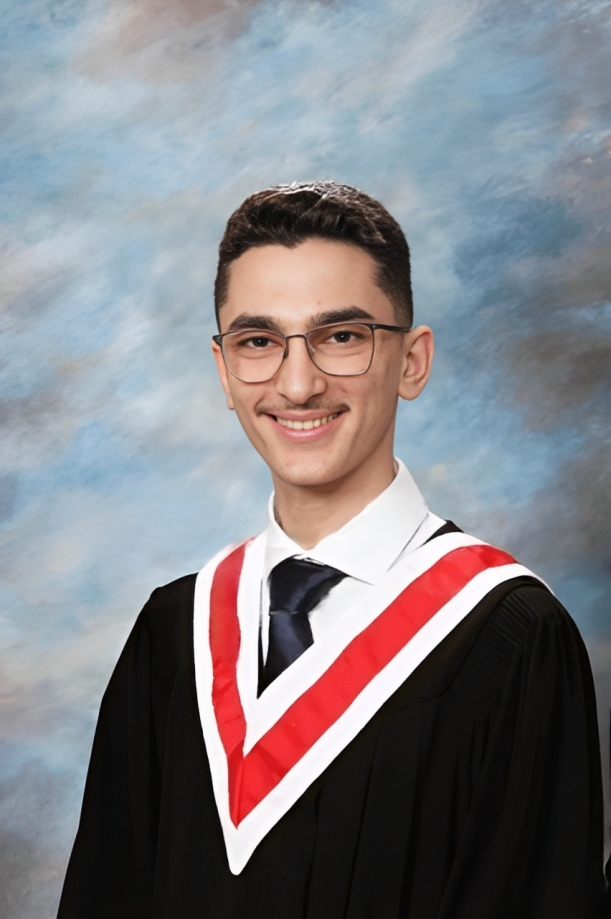 "I'd say my interest started in elementary school with the weekly ADST classes where we'd bring in small robots and we'd program them. I always found those really fun to work with, and as I got into high school, things got more serious with clubs to join and more things to do."
Half of the Schulich Leader scholarships are valued at $120,000 to study engineering and the other half are valued at $100,000 to study science and math. Awwad jumped on the application process early, spending three weeks revising his write-up before submitting it to his school to seek the nomination.
In his essay, he wrote about being the lead programmer and team captain of North Surrey's robotics team, his third-place finish in an Amazon-hosted hackathon and his mentorship work in the community to pass down programming knowledge to the next generation.
"They really targeted their questions about your accomplishments and what you've done in STEM, your top goals, what makes you stand out most," said Awwad. "I mentioned that I helped start a STEM outreach club where we go to a local elementary school and give students an opportunity to explore STEM with weekly projects. I also led a Surrey library STEM workshop and taught students how to start programming from scratch."
After several months, Awwad received an email informing him of his scholarship win – but initially, seeing wasn't believing.
"At first, I didn't think it was real, I thought surely this is one of those advertisements with the fake name at the title of the email," he recalled. "But then it had the red exclamation mark and I was like, 'This is labelled important, I have to open it.'
"I opened it right away and my jaw dropped. My parents were around me and they saw me in shock – I showed them the phone and they read the email, I couldn't even tell them."
Awwad will attend the University of Victoria in the fall, where he plans to study software engineering and pursue a career in the tech industry, either with startups or big companies, before forging his own path.
"I really want to diversify my skills and hopefully eventually start my own company," he said. "I'm not sure what type of company. I'm identifying problems that I'm noticing through this whole journey and I want to solve one of those problems – I'm not sure how or when yet, but one day."