Surrey student sells masks to raise money for local hospitals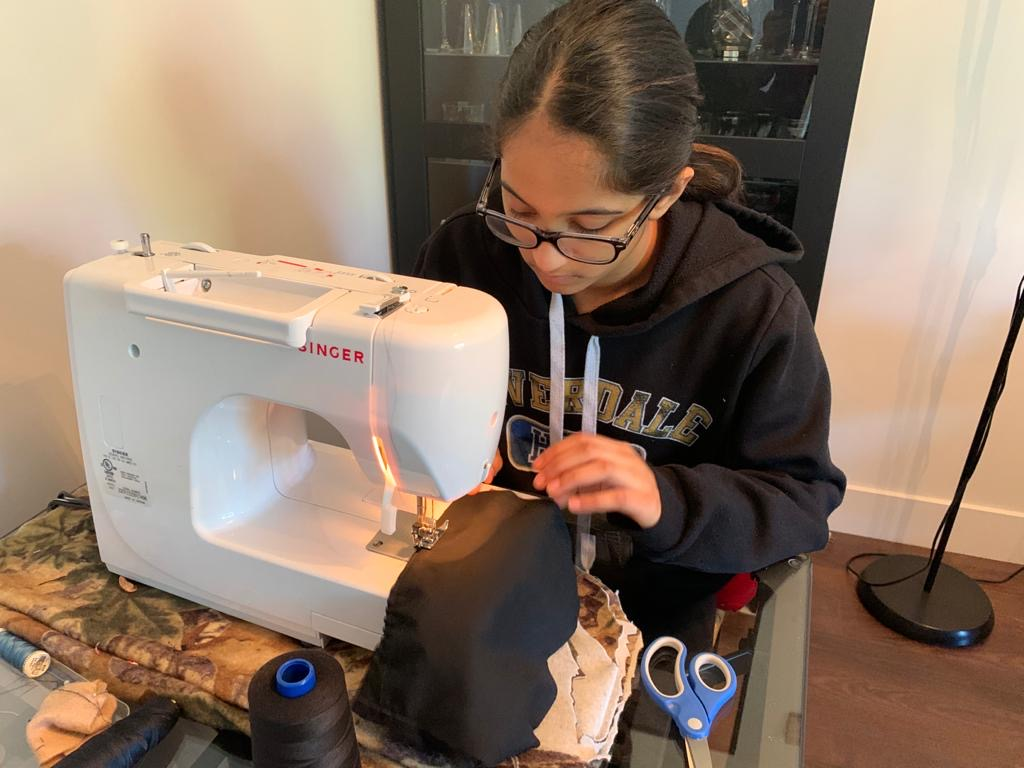 Sullivan Heights Secondary student Tavisha Kochhar, 14, has raised $2,700 for local hospitals by sewing and selling masks to prevent the spread of COVID-19.

A Sullivan Heights Secondary student has made nearly 600 cloth masks and raised $2,700 for several Lower Mainland hospitals in an effort to prevent the spread of COVID-19 and increase funding for vaccine research.
Grade 9 student Tavisha Kochhar started sewing masks about two months ago, inspired by an innate interest in helping others and wanting to make masks more accessible for those who need them. She sells them through her website, Tavisha's Helping Hands and ships orders across Canada and the U.S.

"I've always been fundraising," said Kochhar, 14, who previously raised money to help those affected by the 2017 B.C. wildfires. "I kept on donating, making things, selling what I made and I would use the funds collected to donate to different charities and organizations.
"Now with the pandemic, I decided I would make masks affordable because I've seen online that many people were selling masks for unreasonable prices and it was just so unfair to the people who don't have jobs anymore and lost family members."
Kochhar said her giving nature was instilled in her by her parents, dating back to her childhood years in India.
"They were always helping people," she said. "Then we came here and my parents helped many people settle in and lead good lives."
In Grade 8, Kochhar took a textiles course, where she learned to sew. Now she has put those skills to use in her living room, sewing masks by the hundreds.
In addition to affordability, philanthropy and stopping the virus's spread, climate change is important to Kochhar, and making reusable masks aligned with her environmental consciousness.
"The environment is a really big issue," she said. "If we're able to make reusable masks that you could wash and keep clean for longer, it's just so much better for the environment."
To date, Kochhar has raised funds for Surrey Memorial Hospital, B.C. Children's Hospital, St. Paul's Hospital and Vancouver General Hospital for healthcare workers and COVID-19 research. She said the outpouring of community support has been a welcome surprise.
 "I thought many people were going to go to other people for masks but they came to me, and I was very thankful for that."
To order a mask, visit tavishashelpinghands.com