Safe Schools director recognized with Queen's Platinum Jubilee Award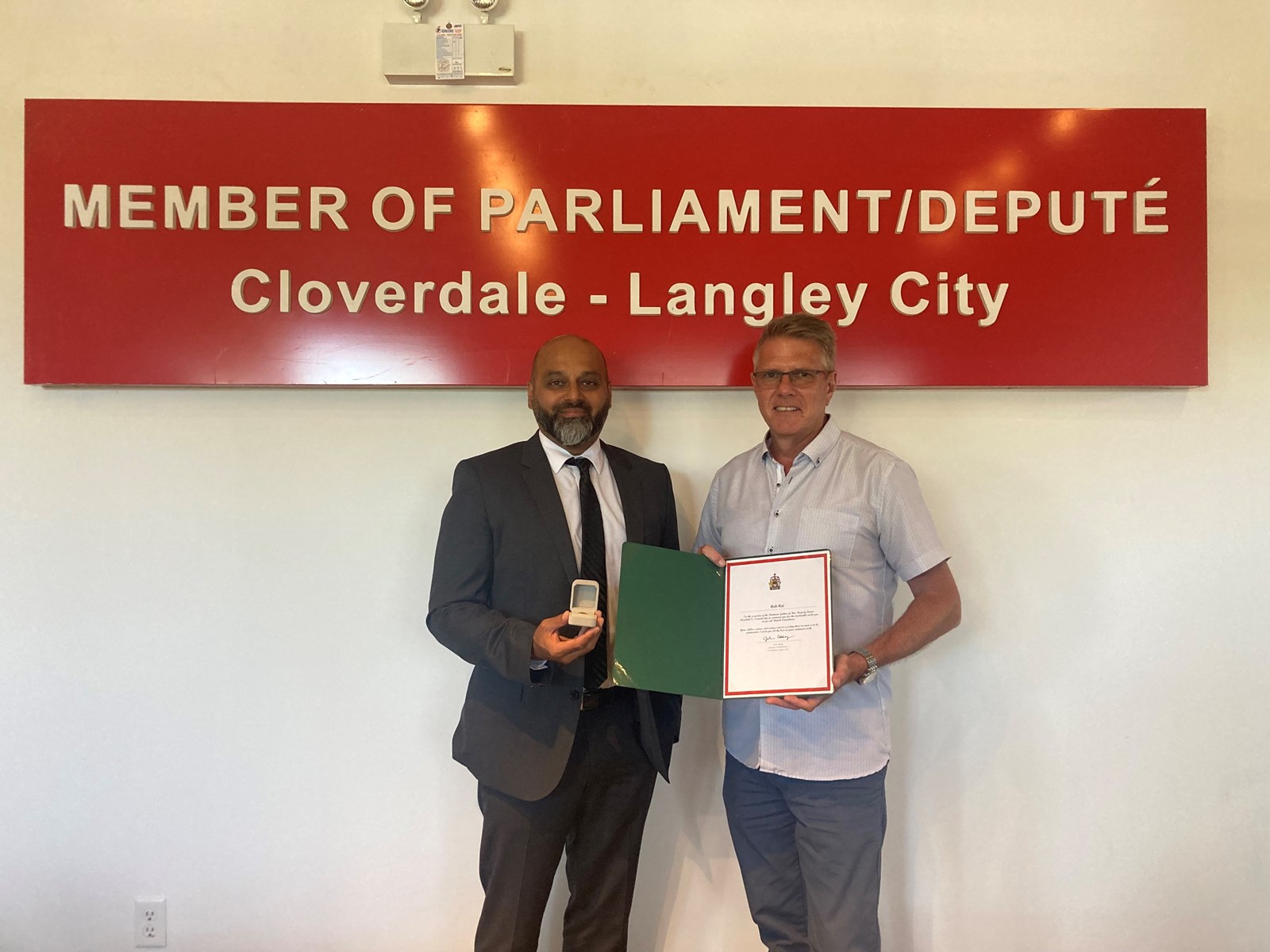 Safe Schools Rob Rai with MP John Aldag
Rob Rai, director of School and Community Connections for Safe Schools, has been awarded the Queen's Platinum Jubilee Pin for the outstanding work he and his team have done in gang prevention and intervention in Surrey Schools.
Rai received the award from Cloverdale-Langley City MP John Aldag on Tuesday, marking the second time he has been recognized with a royal award. In 2012, Rai also received the Queen's Diamond Jubilee Medal for the contributions Safe Schools has made to the community.
"Rob and his team at Surrey Safe Schools have been leaders in the development and implementation of many highly successful and comprehensive gang prevention and intervention programs for at-risk youth in our communities," said Aldag in a statement on his Facebook page. "I commend him and his team, as they continue their invaluable work with youth at-risk of gang involvement and criminality."
"I was very humbled and very thankful," said Rai the day after receiving this year's award.
Asked about the work done by Safe Schools and what inspires him to keep doing what he's doing, Rai said his goal has always been the same: to see children succeed.
"The motivation for me, unequivocally, has always been to see every child fulfill their potential," he said, "If they can be a 10 out of 10, you don't want to see them settle for a five out of 10. All these kids have so much potential, so many skills and attributes and you don't want to see them go underutilized."
To learn more about Safe Schools and its programs, click here.