English
English Language Arts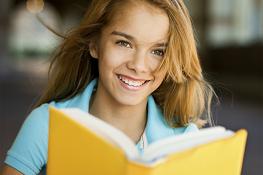 English Language Arts is a foundational curriculum that equips students with the language and literacy skills for success in school, community, career, and life. It provides students with the opportunity to become effective communicators, to develop and express their own ideas, and to think deeply and critically about the ideas of others.
Through their study of language and texts, students have opportunities to develop a lifelong love of reading, writing, and learning, and an appreciation of the power, beauty, joy, and artistry of language and texts. As they explore and create written, oral, and visual texts, students expand and deepen their understanding of both real and imaginary worlds, and gain insight into their own lives and the lives of others.
The English Language Arts curriculum is designed to empower students to become thoughtful, ethical, and responsible citizens of a diverse society. As they explore texts, students come to understand the influences shaping Canadian society and the unique contribution of Canada's First Peoples to our country's and province's heritage. Through the study of First Peoples texts and worldviews, students gain awareness of the historical and contemporary contexts of First Peoples, leading to mutual understanding and respect.
Through the English Language Arts curriculum, students gain a repertoire of communication skills, including the ability to interact, on a local and global level, with information from a variety of sources and in multiple modes. Within this repertoire is the ability to critically evaluate digital media, a crucial skill for today's students. As they become effective and literate users of language, students are able to apply these and other skills to achieve their personal, educational, social, and career goals.
Contacts
| Last Name | First Name | Email Address | Job Title |
| --- | --- | --- | --- |
| Barber | Deanne | barber_d@surreyschools.ca | Teacher |
| Burwash | Kelly | burwash_k@surreyschools.ca | Department Head |
| Chapman | Christopher | chapman_c@surreyschools.ca | Teacher |
| Chau | Hanna | chau_h@surreyschools.ca | Teacher |
| Decaire | John | decaire_j@surreyschools.ca | Teacher |
| Fernandez | Ann-Marie | Fernandez_s@surreyschools.ca | ELL Department Head |
| Gallagher | Mary | gallagher_m@surreyschools.ca | ELL Teacher |
| Hutchins | Marian | hutchins_m@surreyschools.ca | Teacher |
| Kenny | David | kenny_david@surreyschools.ca | Teacher |
| Larsen | Jason | larsen_j@surreyschools.ca | Teacher |
| Robinson | David | robinson_davud@surreyschools.ca | Teacher |
| Schrader | Vicki | schrader_v@surreyschools.ca | Teacher |
| Shields | Stephanie | shields_s@surreyschools.ca | Teacher |
| Snead | Jodi | snead_j@surreyschools.ca | Teacher |

Quick Links