ADST
Business Education/IT: Under construction: )
Home Economics
Learning about First People's culture in Textiles class.
Basketry using natural materials from the land and water have always held cultural significance from both a functional and artistic perspective for the indigenous people. In Textiles class we study about the materials and patterns used to create the following items:
1st photo: Woven basket made with cedar bark and sedge. The cedar bark was harvested using traditional methods in the Squamish nation. The sedge was gathered in Ucluelet First Nation traditional territory. The weaving method was twinning. 2nd photo: Woven baskets using a
traditional coast Salish design, made with cedar bark and dyed using all-natural dying methods, with local blueberries.
3rd/4th photos: Pine Needle Basketry has been practiced by many indigenous groups across North America, in areas where the Ponderosa Pine grows. The Ponderosa Pine sheds very long needles, making it great for coil type baskets you see in the photo.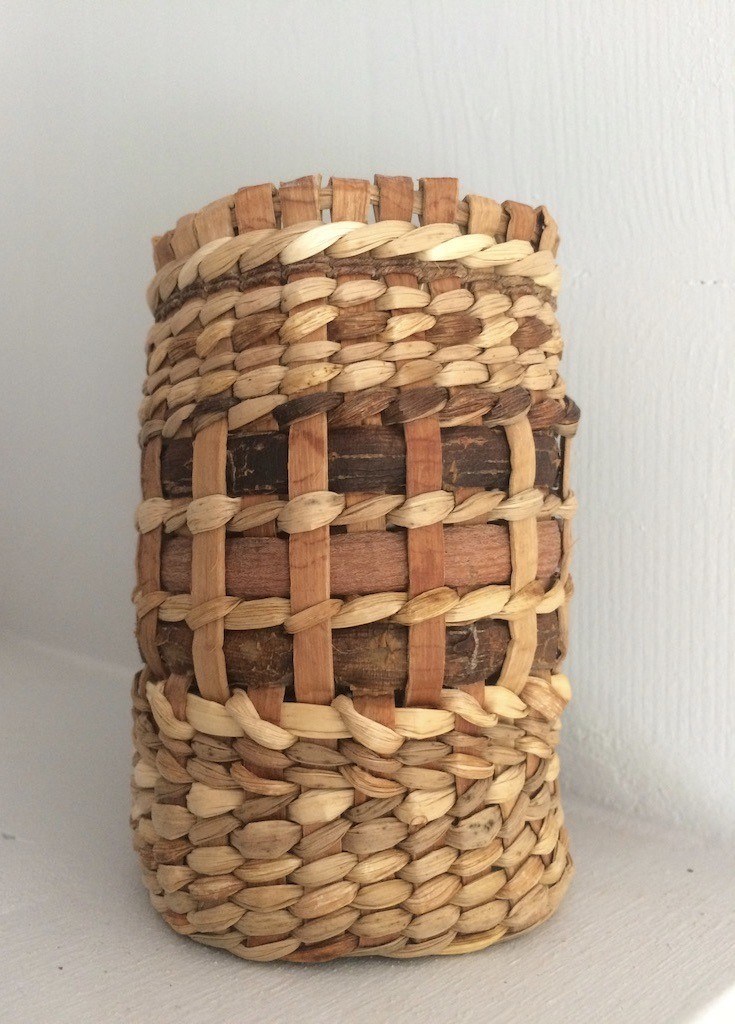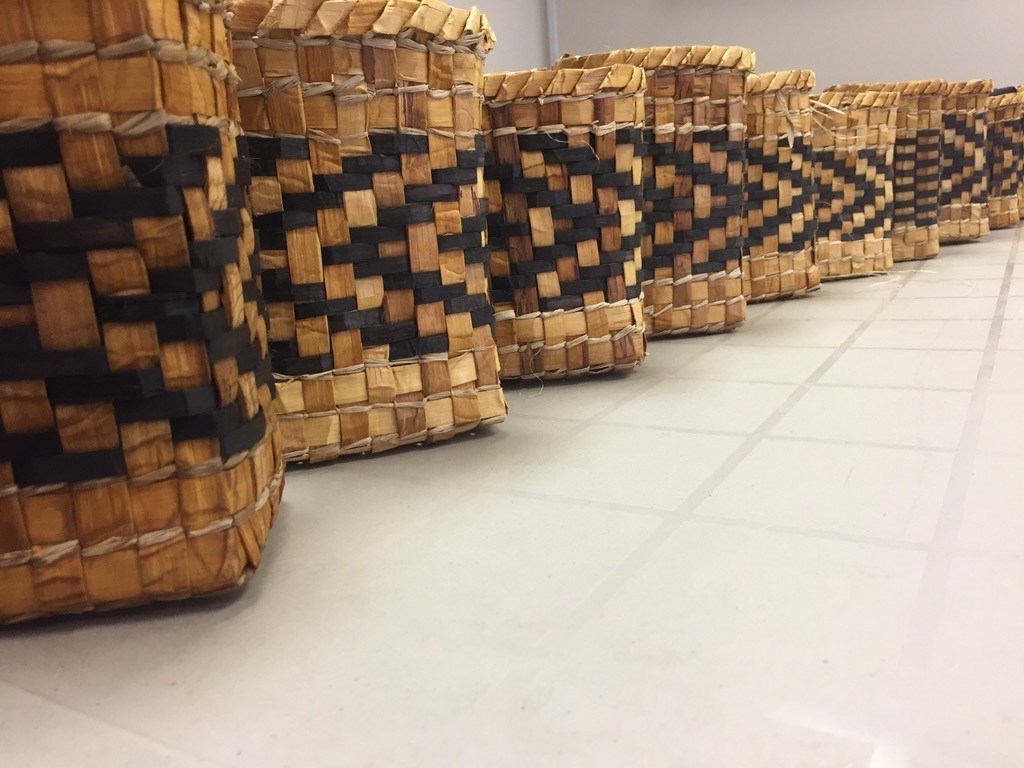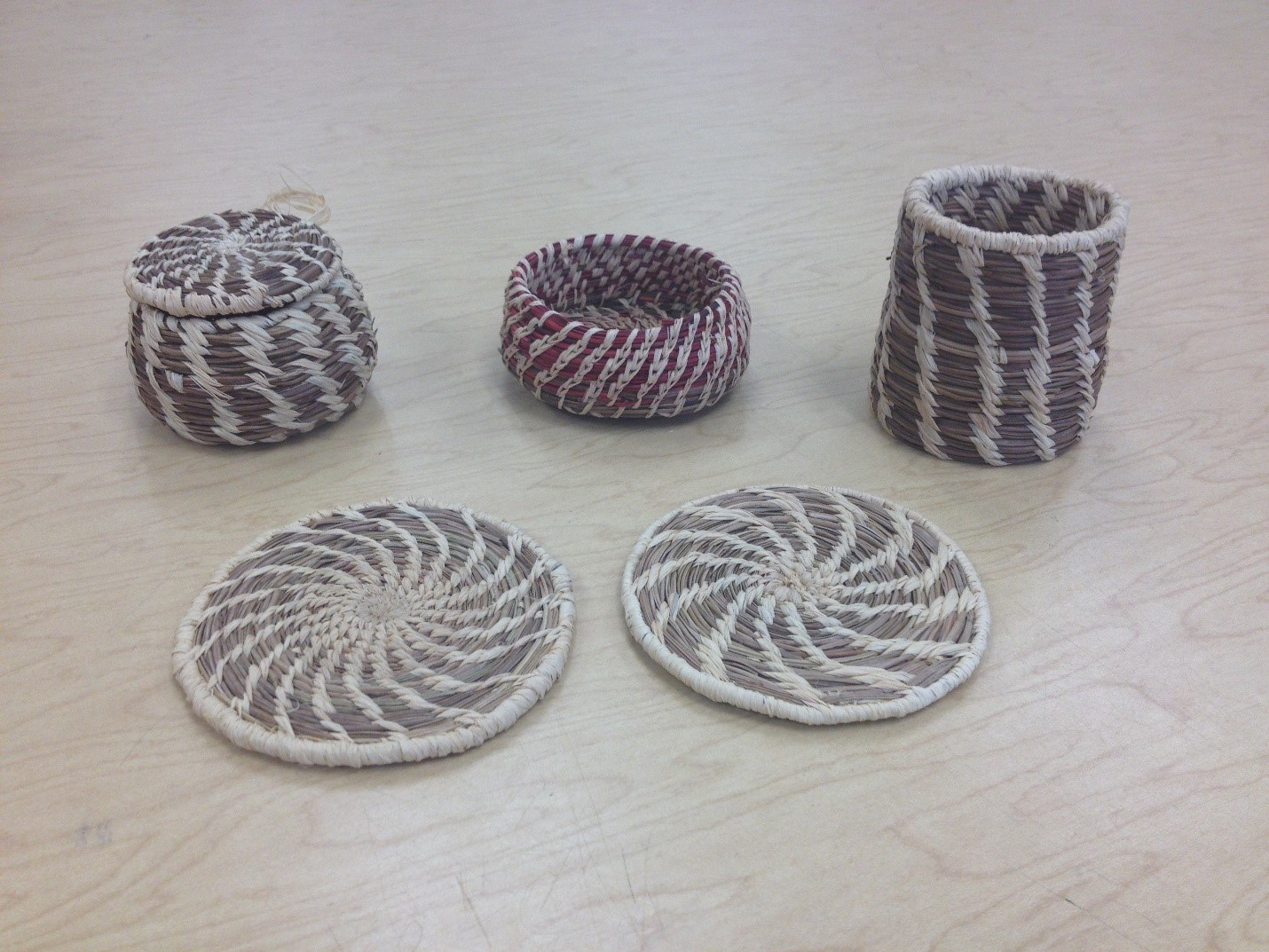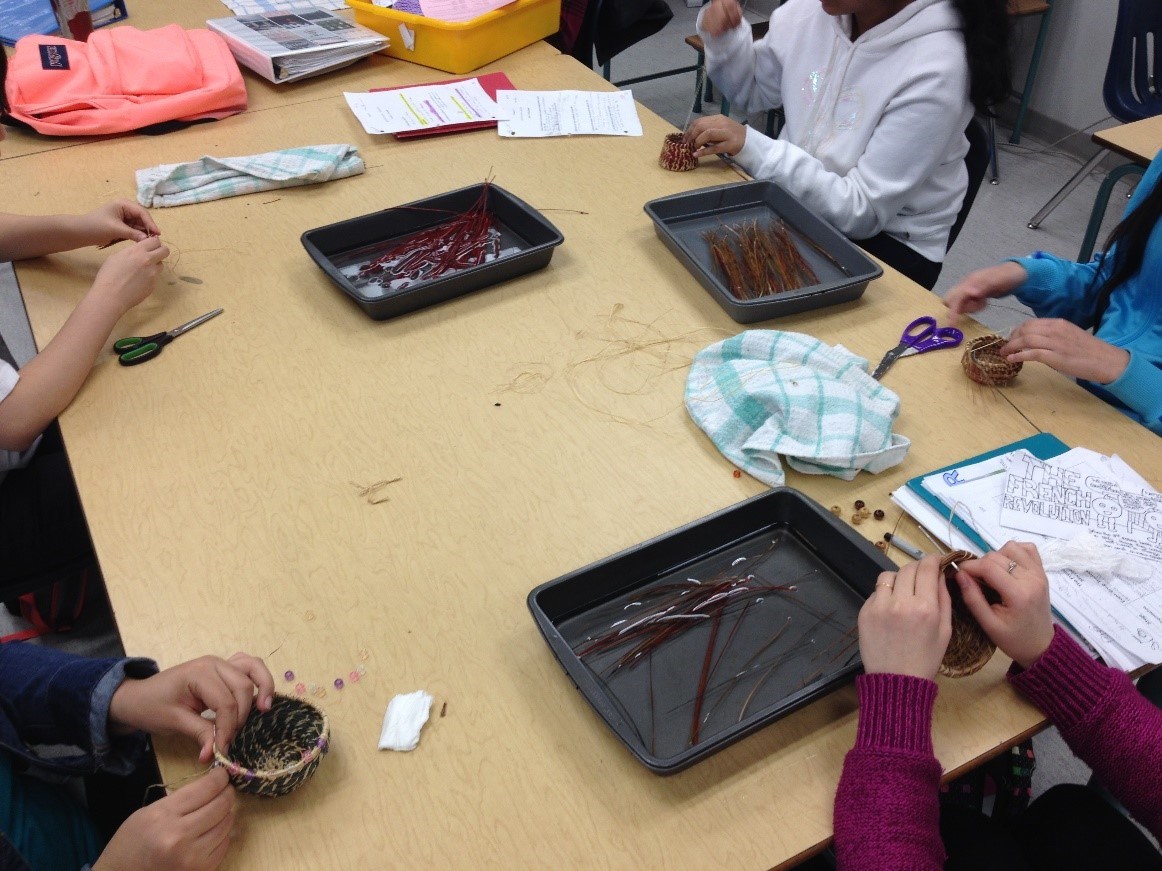 In addition to basket weaving, we also study historical and current methods of Coast Salish weaving with fibre. Debra Sparrow, a local indigenous weaver from the Musqueam nation, is a weaving artist we can all learn from. She shares how the tradition of weaving blankets lay dormant for generations under colonialism. She is not only hard at work reviving these traditions, but also making her art public to ignite conversation around art, first people's culture and cultural genocide. Check out this video to learn more:
Technology Education: Under construction: )
Culinary Arts: Under construction: )