MYP Middle Years Programme
The Middle Years Programme (MYP) is an inquiry-based framework designed for learners aged 11–16 by the International Baccalaureate (IB). It is an inclusive program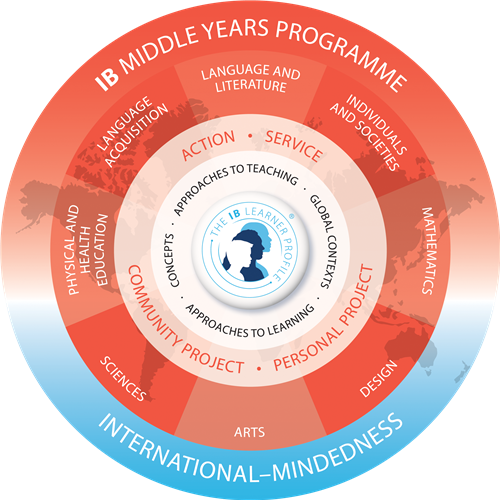 that places students at the centre of the learning process.
Students enrolled at Johnston Heights experience a well-rounded curriculum by taking the core courses of arts, design, language and literature, sciences, mathematics, individuals and societies, language acquisition and physical and health education. Within these core subjects, students explore various approaches to learning, global contexts and concepts. In Grade 10, students complete a personal project where they demonstrate their learning through the program.
All students in Grades 8-10 are enrolled in the MYP. Thus, there is no application process to be admitted into the MYP. If you are out of catchment, please follow the Surrey Schools District process by requesting an Out of Catchment enrollment form from your catchment school and proceed with the process outlined on the form.
More information on the IB Middle Years Programme can be found at: Middle Years Programme (MYP) - International Baccalaureate®
Please see the bottom of this page for additional MYP information, including course specific criterion.
For the most up to date information about the IB Personal Project, please see your CLE 10 teacher and Personal Project Supervisor.
Additional inquiries related to the Johnston Heights IB Middle Years Programme can be directed to:
Alana Douglas
IB MYP Coordinator
Johnston Heights Secondary School
Email: douglas_alana@surreyschools.ca
Ph: 604-581-5500 Ext: 2603