Math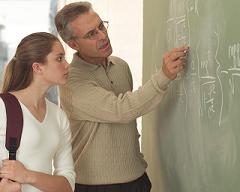 At our school students have opportunities to learn a variety of basic numeracy skills in grade 10, 11, and 12. We have a strong team of staff who is committed to helping students to succeed in math.
Victoria Laan and Jamie Huisman teach the daytime Math classes.
Misha D'Souza teaches the evening Math class.
Foundations of Math & Pre-Calculus 10
Workplace Math 10
Foundations of Math 11
Pre-Calculus 11
Workplace Math 11
Apprenticeship Math 12
Foundation of Math 12
Pre-Calculus 12
Contacts
| Last Name | First Name | Email Address |
| --- | --- | --- |
| D'Souza | Misha | |
| Huisman | Jamie | |
| Laan | Victoria | |