Careers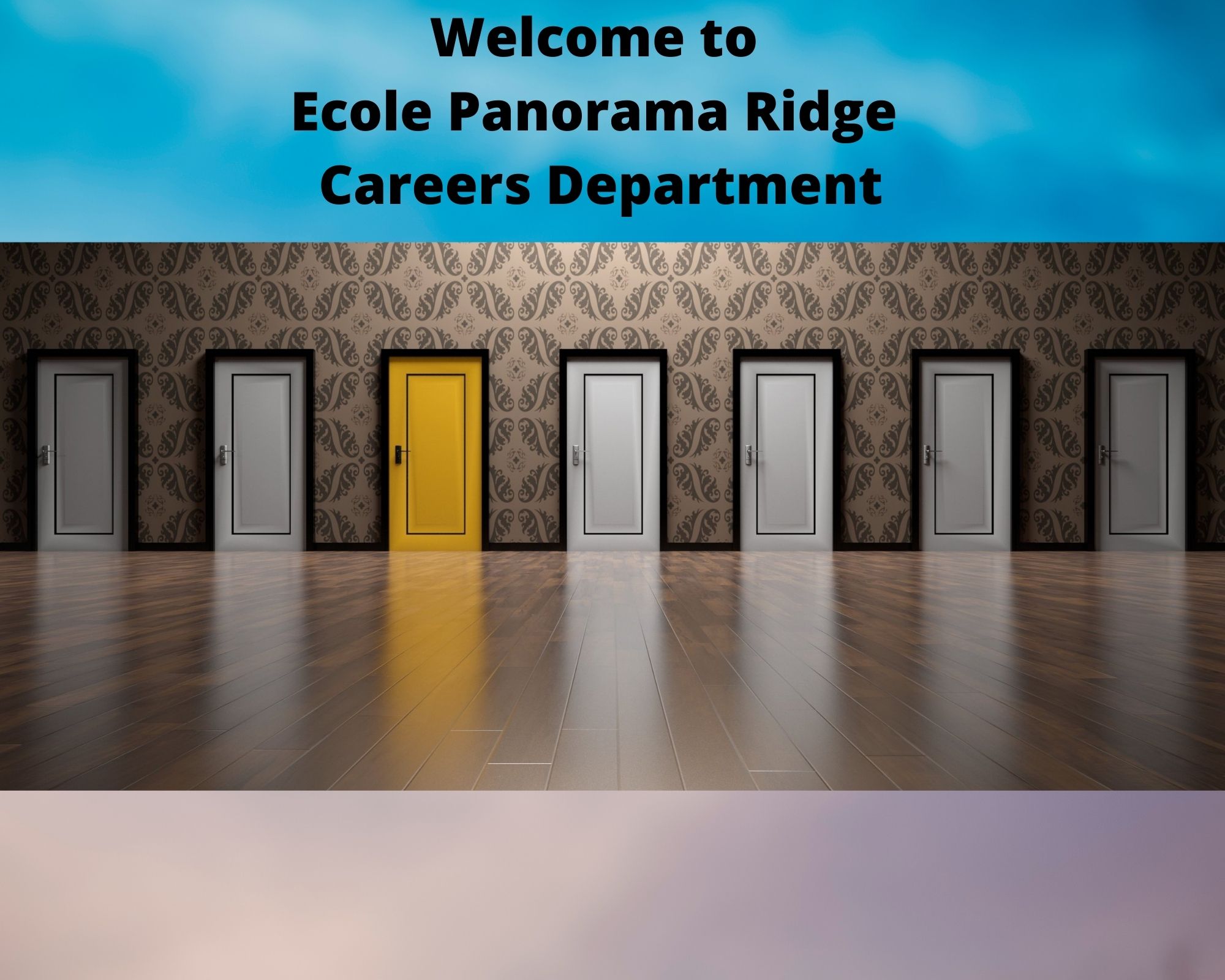 Panorama Ridge Careers Centre is located in the B wing of our school, in rooms B113 and B114, across from Metal Workshop.
We are here to help our students on their path to success in the post-secondary world.
There are many paths that lead to the career of your choice. The most important will be how you navigate the road to get there, and that navigation starts NOW!
Learn about Volunteer Opportunities, Scholarships, Jobs, District Partnership Programs, Youth Work in Trades Programs, Leadership Opportunities, Post-secondary School Information and Presentations, Trades, Summer Learning, Dual Credit Programs, Guest Speakers, etc. Sing up for our social media outlets like Instagram, Remind, Twitter, or TV monitors around the school.
At Ecole Panorama Ridge Secondary we also offer a variety of programs such as Take Your Kids to Work Day, Mock Interviews, Capstone Projects, and WorkSafe BC.
Whether you are a student in our Careers 8, Careers 9, Career Life Education, Careers Life Connections, Science Co-Op classroom, or a parent wanting to direct your child on their path to adulthood, we are here to answer your questions and help you navigate through the maze of incredible opportunities.
Come and see us!
- Ms. Ramsay, Careers Department Facilitator
- Ms. Martin, Careers Department Facilitator
- Ms. Irving, Careers Centre Assistant
Course Outlines
Mr. BELAND, CLE 10, Block D
Mr. BIRNBAUM, CLC 12, Block C
Mr. BIRNBAUM, CLE 10, Block B
Mr. CROSBY, CLC 12, Block E + G
Mr. DHAMI, CLC 12, Block A + B
Ms. LEWIS, CLC 12 Block A, C + H
Ms. MATTHEWS, CLE 10 Block A, D + G
Mr. VISSCHER, CLE 10, Block A + E
Volunteer Information and FORMS
LIST OF VOLUNTEER PLACES 2022-23
Full (10-12) PR Volunteer Hours Fillable Form 1.pdf
New PR Volunteer Hours Form_.pdf
Scholarships
For anything scholarship related join Remind.com
Don't miss Ms. Ramsay's daily updates.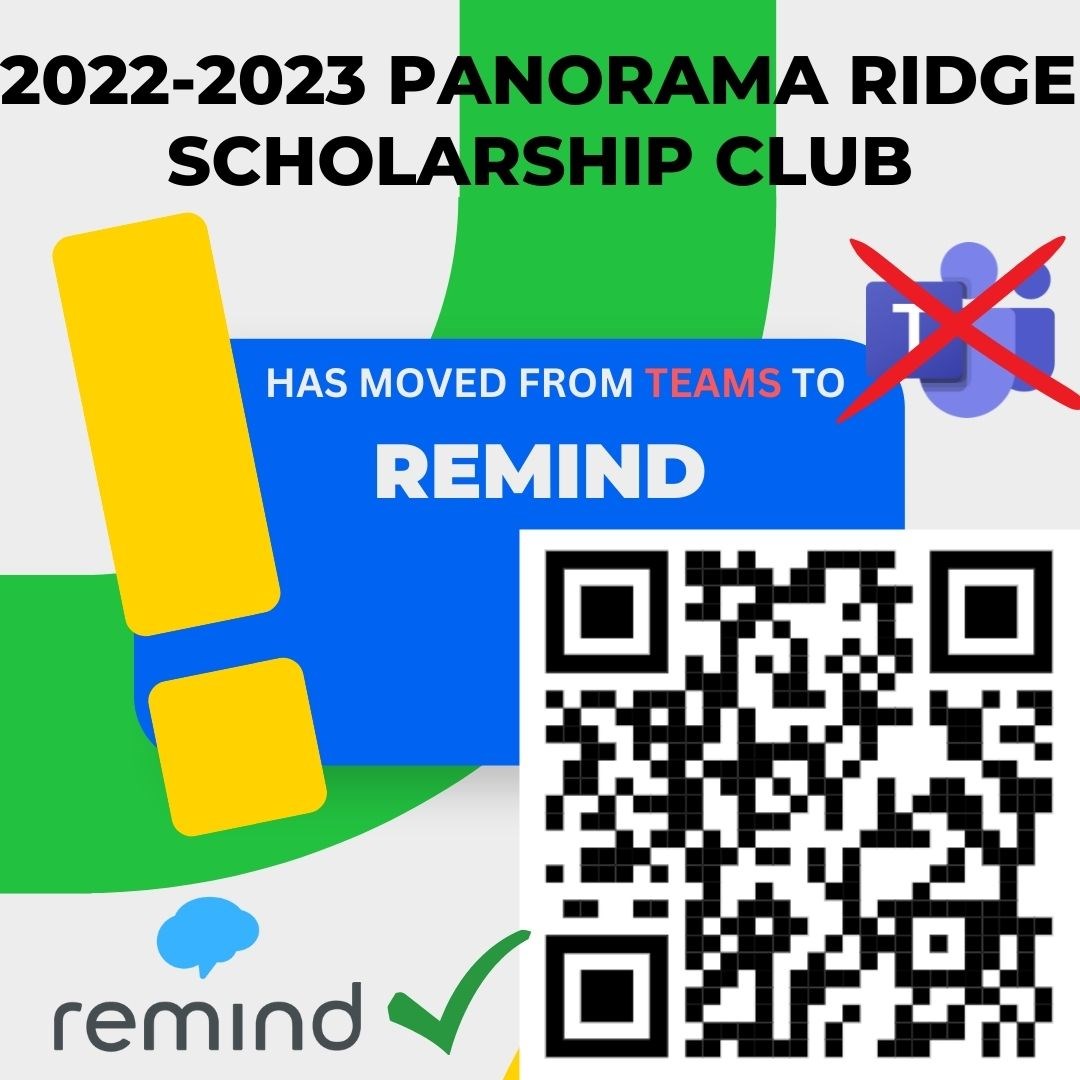 Scholarship Database 2020-2021.pdf
Ministry of Education Scholarships,
Non-District Scholarships & Awards
Student Resources click here
Applications for the District Partners 36 Scholarships will be available in early 2023
Transcripts
Student Transcripts Service Info Sheet.pdf
You too can begin training in a specific occupation and to save money while still in high school. The Surrey School District pays the tuition.
Students who participate in a Partnership Program may receive:
elective credits toward secondary school graduation
post-secondary credit
Industry Training Authority (ITA) technical trades apprenticeship training
Click here for more information on following training opportunities:


Dual Credit Programs (click on the title for more information)
Come to the Career Centre to find out more about these dual credit programs offered at Colleges and Universities in Lower Mainland:
Community and Public Safety
Headstart in Art
Highschool on Campus
Intro to Health Sciences
Intro to Legal Office Proceedures
Intro to practice for Child & Youth Care Counsellors
Careers Updates:
Don't miss a thing!!!
Register for the latest updates on everything Careers:
@panoridgecareers Instagram page
PR Career Centre (@panoridgecareers)
Contacts
Last Name
First Name
Email Address
Job Title

BELAND



Joseph
beland_j@surreyschools.ca


CLE Teacher

BIRNBAUM
Sam
birnbaum_s@surreyschools.ca


CLE / CLC Teacher

CROSBY

Kevin

crosby_kevin@surreyschools.ca


CLE/CLC/PE CO-OP Teacher

DHAMI

Jeevan

dhami_j@surreyschools.ca
CLE & CLC Teacher

DUDLEY
Jen

donnelly_b@surreyschools.ca

CLE Teacher

IRVING
Andreja

irving_a@surreyschools.ca

Career Centre

Advisor

LEWIS

Rebecca

lewis_rebecca@surreyschools.ca

CLE Teacher

MANGAT

Manjit

mangat_m@surreyschools.ca

Science Co-op Teacher

MARTIN

Tanya

martin_t@surreyschools.ca

Dept. Head/ CDF



MATTHEWS
Mckenzie

matthews_m@surreyschools.ca

CLE Teacher

PETROSKI

Richard

petroski_r@surreyschools.ca

CLE Teacher
RAMSAY
Beverly
ramsay_b@surreyschools.ca


Dept. Head/ CDF



VISSCHER
Kevin
visscher_kevin@surreyschools.ca


CLE Teacher