Student Fees
The school collects a one time book deposit fee of $25 to allow students to sign out materials for their school courses. This fee is refunded to students upon leaving the school. Students are also asked to pay an annual student fee of $20 to cover student activities and course materials.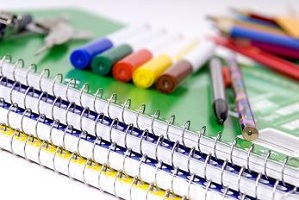 Students are responsible to have a binder to organize and keep their course handouts in addition to a pen and pencil.
There are no lockers or desks for students to store their belongings at the school. We strongly encourage students to bring home their materials on a daily basis for safety and for the opportunity to do course work at home.