Parent/Student/Teacher Conferences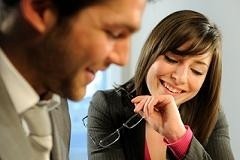 Parent/Student/Teacher Conferences are one way for parents to participate in their child's education. An important opportunity to find out about your child's progress, interviews are not just for parents of students who struggling. Parents are encouraged to come prepared with questions and concerns.
Parents and guardians are encouraged to contact teachers throughout the year to have conversations about their child's progress or to arrange for parent teacher meetings.
The school arranges two Parent/Student/Teacher Conferences nights each year (November and April) when parents and guardians can meet in person with their child's teacher and school staff. This date is published on the school calendar at the beginning of each school year. Teachers typically schedule appointment times of 10 to 15 minutes between 3:00pm and 7:00pm of the conference day.
GLC will send out emails closer to the date with details on booking your appointments.