Our School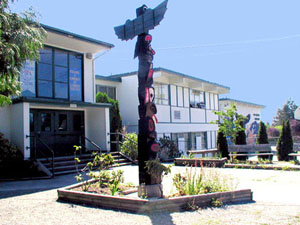 Goals:
Learn from yesterday, live for today, hope for tomorrow. The important thing is not to stop questioning
- Albert Einstein
School Learning Goals:
We strive to create a culture of collaboration where students and staff respect one another, feel cared for and are able to thrive. We want our students to think creatively and explore "out of the box" learning using 21st Century tools. We hope to foster critical thinking and encourage our students to be active participants in their learning journey. We want our students to see that learning can happen anywhere and with anyone.
Inquiry teams are exploring the following areas in order to increase student learning.
How can we support collaborative inquiry based learning using technology as a learning tool?
How can we foster positive relationships, social responsibility and attachment in our school?
How can we nurture creativity, imagination and positive self esteem in our students through the arts (music, drama, visual arts)?
Accomplishments:
We have increased our technology hardware and digital tools exponentially
Student Tech Team
Teacher In-Service on Tech Tuesdays
Teachers using formative assessment and Fresh Grade
Formative assessment with students and teachers
Musical production of Wizard of Oz
Self Regulation strategies and tools used throughout the school
Me to We School Team focusing on local and global initiatives
School-wide positive behaviour support plan
Art Club for all grade levels
Critical and creative thinking activities (The Dot - Not Just a Box - Cain's Arcade)
Various extra-curricular activities (hockey, badminton, volleyball, basketball, track and field, chess club, art club, Lego club, knitting club, etc.)
Mission:
"Building a Community of Learners - Together"
District Programs:
Social Development Class