Surrey parent anti-gang workshops return for 2023-24 school year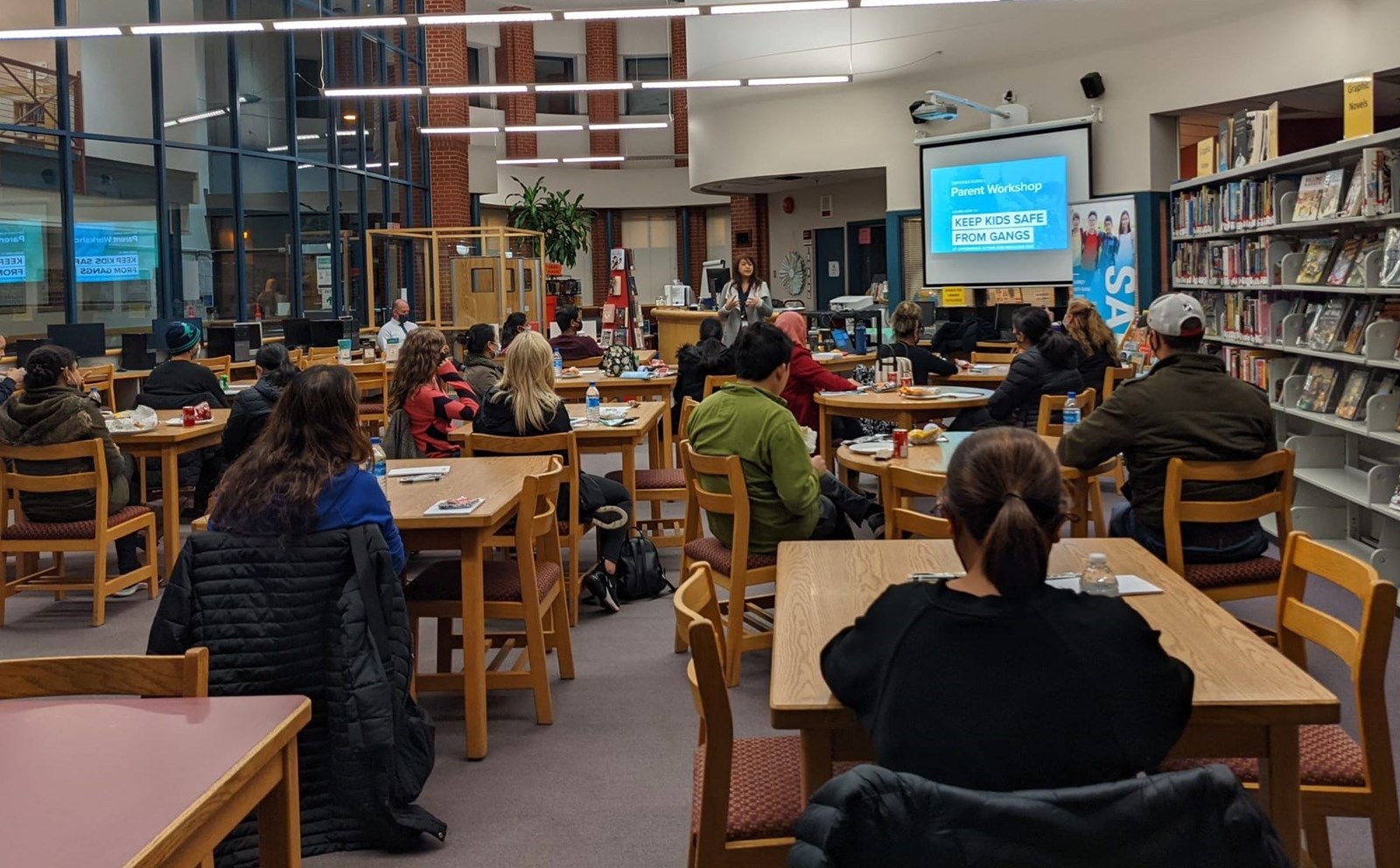 Back by popular demand, the Empower Surrey Parent Workshops return this fall to provide a free venue for parents and guardians to learn more about keeping kids out of gangs by building stronger relationship and increasing resiliency to negative behaviour.
Now in their third year, the Empower workshops are presented through a partnership between Surrey Schools, the City of Surrey and the Combined Forces Special Enforcement Unit (CFSEU).
The upcoming sessions will run from early October until late November and are being held at various schools and city sites throughout Surrey.
"So for this year we've made sure to rotate the locations and neighbourhoods these workshops are offered in to provide opportunities for new families to attend," said Jaclyn Blaney, acting assistant manager with Safe Schools. "What's new for this year is that some of them will also be held at community centres or libraries, which are good community gathering spaces.
"Anyone interested can attend whatever session best suits their schedule," said Blaney. "The goal is to make these as open and accessible as possible."
Part of that accessibility also includes a session that will be offered in Punjabi on Oct. 14 at the Newton Recreation Centre. That session will also have childminding available.
"We've found that the Punjabi sessions have been really well-attended and that's something we definitely wanted to continue to support," explained Blaney.
Here are the dates and locations of this year's Empower workshops:
Thursday, Oct. 5: Sunnyside Elementary - 2828 159 St.
Wednesday, Oct. 11: AJ McLellan Elementary - 16545 61 Ave.
Saturday, Oct. 14: Newton Recreation Centre (Punjabi session, childminding included) - 13730 72 Ave.
Tuesday, Oct. 17: Old Yale Elementary - 10135 132 St.
Wednesday, Nov. 8: Fraser Heights Secondary - 16060 108 Ave.
Tuesday, Nov. 14: Princess Margaret Secondary - 12870 72 Ave.
Saturday, Nov. 18: Guildford Library - 15105 105 Ave.
Weekday events will run: 6:00 pm-8:00 pm.
Saturday events will run: 11:30 am-1:30 pm.
Light refreshments will be provided.
Attendees are asked to register in advance as spots are limited. To learn more and to register to attend, click here.