School Registration
Students who are new to the Surrey School District need to register online at : New Student Registration
Upon registration at the school, the following documents must be provided: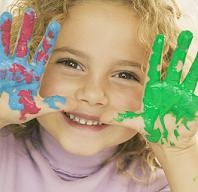 Proof of Birth Date for the student (Birth certificate or passport);
Proof of guardianship (parents' or guardians' as shown on birth certificate or other appropriate legal documentation such as landed immigrant paper or guardianship order);
Proof of citizenship for both the parent and the student (Canadian birth certificate, citizenship card, passport, landed immigrant document, permanent resident card, enhanced driver's licence or enhanced identification card);
Proof of residence (e.g., ordinarily resident) of parent/guardian in BC:
BC driver's licence, BC services card, BCID or BC Care Cared of parent/legal guardian; or
A combination of other supportung documentation such as ownership/long-term lease of dwelling, vehicle registration, employment within community, Canandian income tax record, etc.
Proof of living address (a purchase or rental agreement, utility bill, driver's licence, etc.);
Those born in British Columbia can obtain birth certificates from BC Vital Statistics.
Announcements
English Learner Welcome Centre

The English Langugage Learner Welcome Centre can help you register your children in school. Service is available in over 25 languages. Call 604-543-3060 ? can help you register your children in school. Service is available in over 25 languages. Call 604-543-3060