Parent/Teacher Interviews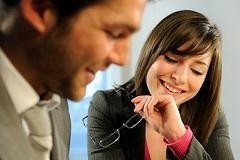 Parent Teacher Interviews are one way for parents to participate in their child's education. An important opportunity to find out about your child's progress, interview are not just for parents of students who struggling. Parents are encouraged to come prepared with questions and concerns.
Parent Teacher Interviews for semester 2 will take place on Thursday, March 9th from 2:15pm – 4:15pm and 5:00pm – 7:00pm. This is a great opportunity for parents, teachers, and students to connect about the progress in class.
Please note, families can book appointments for the 2:15pm – 4:15pm session and the 5:00pm – 7:00pm session will be for drop-ins only.
The school appointment system will be available for booking one week prior to the interview, a link will be emailed to all parents.