Graduation Information
Please see the "Announcements" and "Documents" sections below for current Grad News.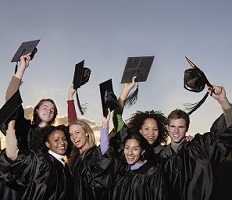 There are a variety of options for students of all ages to complete secondary school or its equivalent and to meet their individual needs.
There are two distinct graduation programs leading to a Graduation Certificate:
Certificate of Graduation (Dogwood Diploma) - The Graduation Program Adult Education Graduation Program (Adult Dogwood)
Students also have an opportunity to meet their educational goals through:
School Completion Certificate Program
General Educational Development (GED) Certificate (Secondary School Equivalency Certificate)
Below you will find links to information regarding the graduation program as well as information regarding school graduation celebrations.