Parent/Teacher Conferences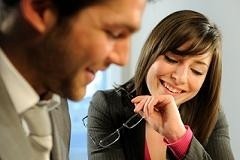 Parent Teacher Conferences are one way for parents to participate in their child's education. Conferences are an important opportunity to learn about your child's progress, and are not just for parents of struggling students. Parents are encouraged to come prepared with questions and concerns.
Please contact the teacher directly if you have specific concerns or questions about your child's progress at any time. Your child's teacher will be able to provide help and support to ensure student success.
Parent/Teacher Interviews:
October 26, 2023 - early dismissal at 1:41 pm
March 14, 2024 - early dismissal at 1:41 pm
Parents/Guardians will be notified when booking appointments open, in mid October and again in early March. Instructions will be emailed to parents and posted on our Website.
Appointments-Parent Instructions - English
Appointments-Parent Instructions - Chinese