Hours & Closures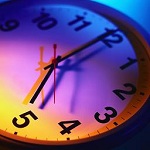 2022-2023 Bell Schedule .pdf
WeatherGuidelines-Parents Aug15.pdf
Reporting Student Absences/Lates
If your child will be absent or late, please phone the school office:
604-538-6678. Parents can also email the school elginpark@surreyschools.ca
Please note that only the office staff can excuse an absence - if you are communicating with the teacher(s) about an absence please remember to let the office know so that the absence can be excused.
You will receive a telephone call and/or email when your child has an unexcused absence from school.
If a student will be away for 5 or more days please request an Extended Absence form from the office to be completed and returned one week prior to the departure date.