School Supplies 2023-24
School supply lists are created each year by teachers for each grade. Below are the BASIC supply lists for each grade.
Kindergarten Supplies
For the 2023 - 2024 school year, Kindergarten teachers (French and English) will be purchasing supplies for their students. Therefore, there are no supplies lists available for Kindergarten. The cost to parents for these supplies will be announced in the new school year.
Creative Packs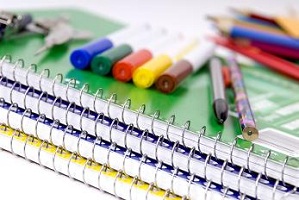 Ordering Creative Packs school supplies packs is a quick, convenient way for many parents to take care of getting all required school supplies in one easy step. We would like to remind parents, this is a choice, and as a school we are providing you this option out of convenience to you, and there is no obligation to choose this option. Your student school supply packs can be ordered ONLINE @ https://creativepacks.ca/collections/packs/ecole-riverdale-elementary+
School Supplies
If you would like to purchase school supplies on your own, please go to the Creative Pack website to see the list of supplies for each Grade level and program, you can then purchase the supplies at a store of your choosing. School Supply Lists
School supplies are not needed on the first day of school. Teachers will let students know when to bring their supplies in.