Substance Use Liaison
COMMUNITY DEVELOPMENT
The Substance Use Liaison team provides support and services for youth who are affected by substance use in any aspect of their lives. They will provide individual supports, classroom messaging, and staff training. They work with many community partners to provide youth with wraparound services.
Our Mandate: To provide consistent, relevant drug services throughout the district supporting and fostering wellness.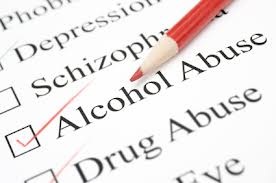 PROGRAM SERVICES
The SUL program is a Safe Schools initiative that meaningfully addresses the subject of substance use through conversational best practices. SUL services aim to provide education, prevention tools and early intervention. The team encourages positive change, the development of self-assessment skills, and bridges students and their families to specialized resources.
REFERRAL
Students who are determined to be in possession of, or under the influence of substances, drugs, and/or alcohol at school, will be referred to the SUL program to meet with a team member. The referral is made at the time of suspension to best support the student around the incident.
Students can also individually self-refer themselves to meet with an SUL or alternatively any school based staff can do so for students. Staff who are concerned about a student's substance use can present them with the opportunity to meet with an SUL. This service is confidential and aims to educate students and support through prevention and intervention as needed.
Referrals can be submitted by clicking on the SUL Referral Form - Fillable under Resources below and then emailed to SUL@surreyschools.ca.
CONTINUITY OF CARE
SUL's work closely with both school and community-based teams in order to provide comprehensive case management.
If you have questions/concerns please email SUL@surreyschools.ca