Counselling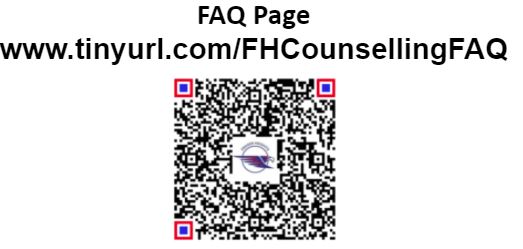 Fraser Heights - FAQ in Counselling w/Answers - click here
Coping with COVID-19 Resources
Fraser Heights Secondary's Counselling Department
Counsellors facilitate the educational, personal, social, emotional and career development of students in the school system. Counsellors provide information on graduation requirements, course selection, career planning, and post-secondary information, as well as study and organizational skills. Counsellors meet with students for one-to-one and/or group counselling for such things as self-esteem, anxiety, depression, grief, loss, friendship concerns, mindfulness, building resilience, et cetera. Counsellors liaise with community members, and can refer students to appropriate agencies for additional counselling and support, as needed.
How can I connect with a counsellor?
Please email your counsellor. The counsellors are listed below under "contacts" with their alpha and their email addresses.
What would I see a counsellor for?
Personal Counselling: A confidential discussion about personal issues that are of concern to you. Confidential means that what you say in counselling, stays in counselling.
Academic Counselling: Discussion about academic concerns, course selection, graduation planning, post-secondary, and vocational planning.
Fraser Heights Secondary also has a Career Center and a Career Facilitator, Ms. Murray, who helps students plan for post-secondary. She is the liaison for District Career Programs, Apprenticeships, and Work Experience. The school has a Scholarship Committee, headed by Mr. Rakkar, that assists students through the scholarship application process.
Contacts