Sullivan Heights Secondary student wins award inspired by Princess Diana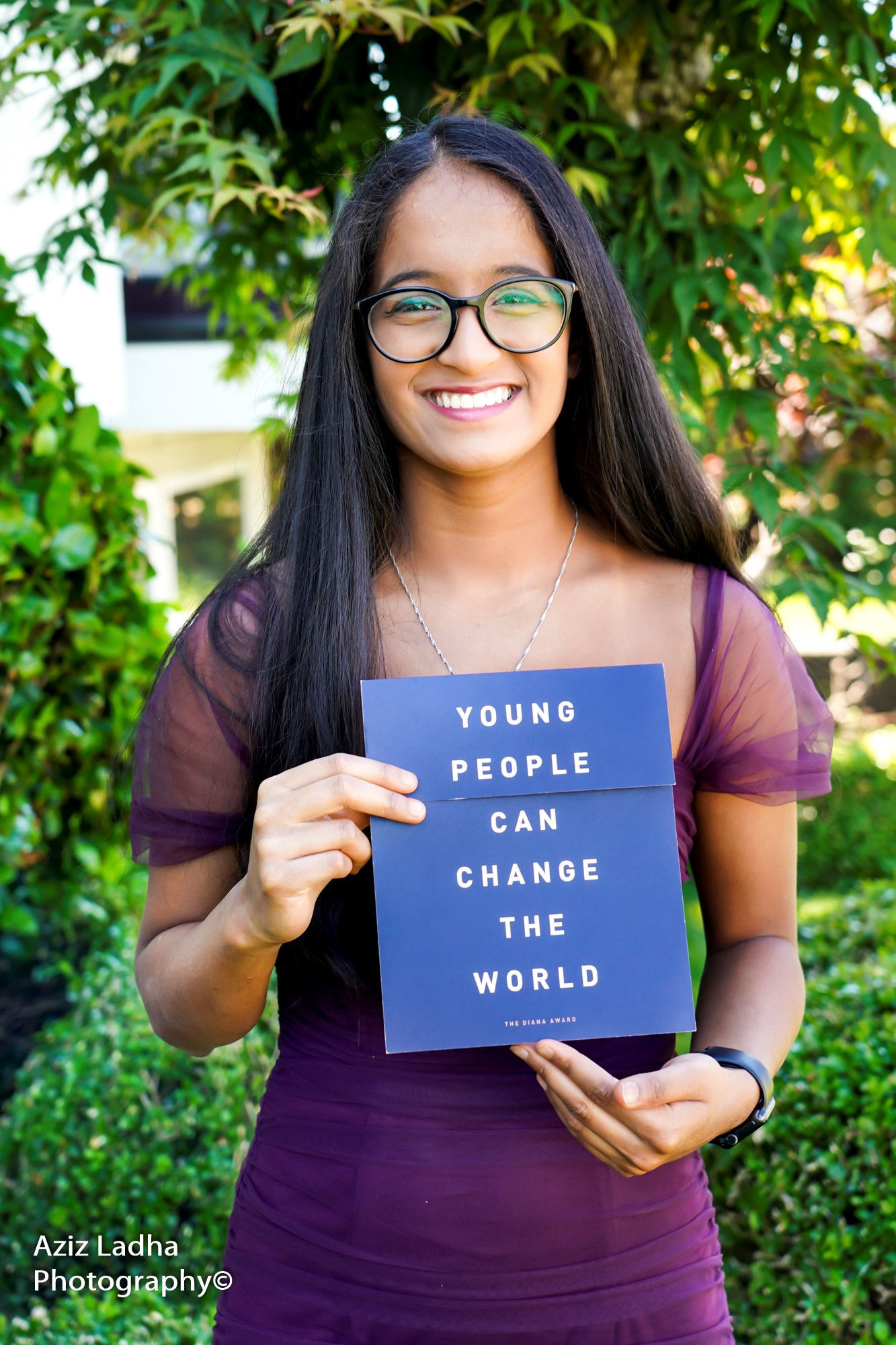 Tavisha Kochhar, a student entering Grade 11 at Sullivan Heights Secondary, is among this year's recipients of the Diana Award, an accolade in honour of the late Diana, Princess of Wales, that recognizes young people who have made a positive impact in their communities.
Along with nearly 400 young people worldwide, Kochhar was selected for her extensive charity work, which includes fundraising for wildfire relief and resourcefully sewing and selling masks for COVID-19 relief. Her donations total more than $9,000 towards BC Children's Hospital, the BC Cancer Foundation, Surrey Memorial Hospital Foundation, the Canadian Red Cross and the Make-a-Wish Foundation.
"This is probably the biggest honour of my life right now," said the 15-year-old. "I didn't have my hopes too high - there are so many people more qualified for this award than I am - but I'm really happy."
Kochhar said she was nominated by a staff member at her school, who noticed her charity work over the years. She started making a difference in her community when she was 11, raising money to combat the B.C. wildfires in 2017 by designing and selling products made from recyclable materials. Last year, using skills she learned from a Grade 8 textiles course, she sewed masks to raise funds for local hospitals to fight COVID-19, selling them through her website Tavisha's Helping Hands.
Though she knew she was nominated for the Diana Award, it was a few months before she heard anything, until she got an email in her inbox.
"Right before I went to swim practice, we got the email saying 'Congratulations, you are a 2021 Diana Award winner' - I couldn't even think straight for two days, I was not expecting it at all," she said.
In addition to the Diana Award, Kochhar was recently named one of the Surrey Board of Trade's Top 25 Under 25, and also received the Violet Richardson Award from Soroptimist International of Surrey/Delta. When speaking about her recent accolades, Kochhar humbly said her focus is simply to help others.
"I've definitely put a lot of effort into my work and it's nice to get recognized for something I'm really passionate about," she said. "Princess Diana believed that young people have the power to change the world and I'm just trying to do that."