Hours & Closures
Safe Arrival Program
(Reporting Student Absences/Lates)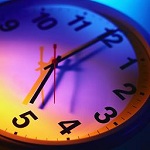 Our Safe Arrival Program adds to the protection and security of our children and we hope, increases peace of mind for parents.
If your child is to be absent or late please call the school at (604) 531-6063 or email semiahmootrail@surreyschools.ca before 8:30 a.m. Our school has Voicemail so a message can be left at any time of the day or night.
If your child is not at school for the morning or afternoon attendance, the school will phone your home/cell number to make sure the child is safe.
If your child arrives late to school he/she is required to check in at the office to obtain a late slip.
Bell Schedule
| | |
| --- | --- |
| 8:30 | Welcome Bell |
| 8:35 | Classes Begin |
| 10:05 | Recess |
| 10:20 | Recess Ends |
| 11:40 | Students Eat Lunch |
| 11:55 | Lunch Recess |
| 12:25 | Afternoon Instruction Begins |
| 2:27 | Dismissal |
| 2:42 | After School Supervision Ends |