Career Education
Welcome to Queen Elizabeth Career Centre!
The Career Centre is designed to help students develop as citizens and leaders of their community, mapping out their path to their future and enabling them to take steps towards it today.
CLICK HERE FOR CALENDAR LINKS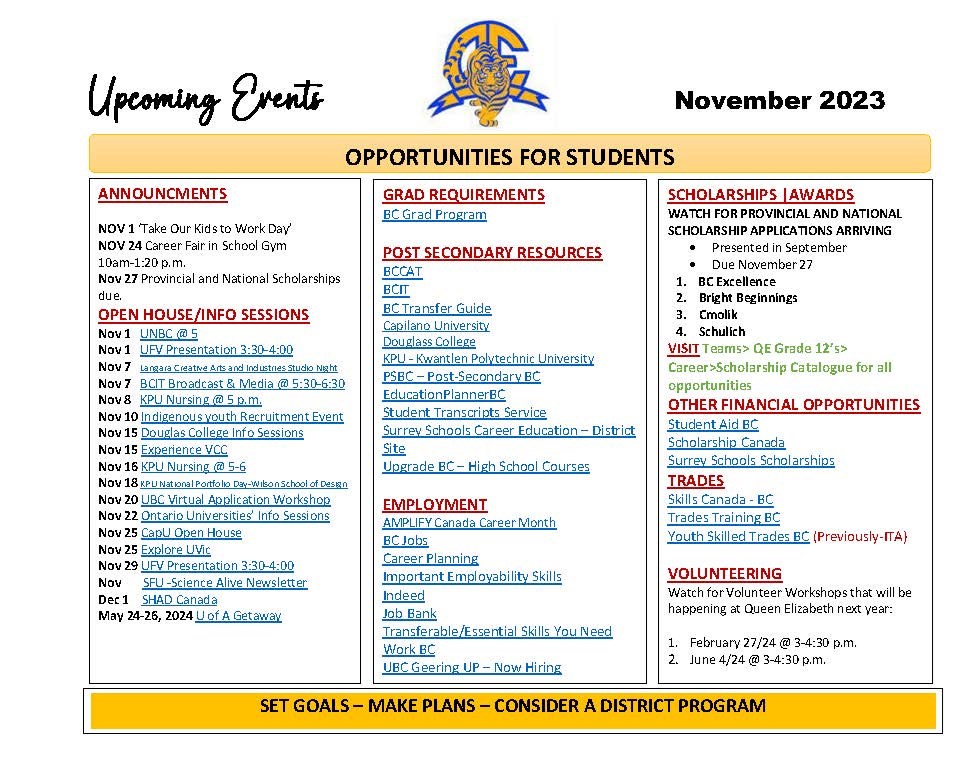 In the Career Centre you will find...
PLEASE USE THE SUB-HEADINGS ON THE LEFT TO EXPLORE WHAT SERVICES WE OFFER TO STUDENTS.