Counselling
Hello Thunder!
Panorama Counsellors hope you are doing well despite this unique and challenging situation we all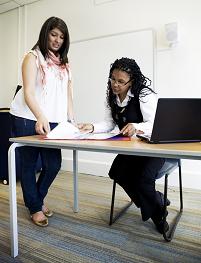 find ourselves in. We will do our best to support you and answer any questions you might have via e-mail at the addresses below. We will do our best to follow up with you in a timely manner and we have included some information that you might find helpful in the meantime:
Mental Health Support:
If you need to speak directly to someone for mental health support and/or you need help, please contact the Kids Help
Phone: Website kidshelpphone.ca
Call 1-800-668-6868
Text 686868
If you are at risk of harming yourself or you are in danger, please call 9-1-1.
Post-Secondary Admissions:
Are you wondering about your post secondary admission?
Please visit the post-secondary school's website for updates on the admission process during this time
Check your student account and/or contact the admissions office.
If you still need to apply for post-secondary school, make an account with https://www.educationplannerbc.ca and follow the instructions.
General School Inquiries:
Are you wondering about your courses for next year and/or summer school?
Work on next year's timetable is currently in progress based on course selection done before the break.
We do not have any information on summer school right now but more information will likely follow in the weeks ahead.
We are hoping that SAIL Springboard into Summer will still be an option for those of you who need to complete courses for Graduation.
The Counselling Department endeavors to assist students to acquire the skills, knowledge and attitudes necessary to:
know and appreciate themselves
relate effectively to others
develop appropriate educational plans and explore career alternatives.
In order to meet these objectives, the following services and programs are offered:
Counselling: Individual counselling - Counsellors help students become aware of their own potential, make wise decisions, and deal with the educational, social and personal difficulties they may encounter.
Program Planning: Counsellors will assist students with short and long term planning of their educational and career goals. Counsellors arrange Post-Secondary liaison days, facilitate course planning, and provide night school and summer school information.
Contacts