The New Surrey Schools App
Translations for this page are available by clicking the "Translate" button in the top menu bar.
The new Surrey Schools app is available for free through the iOS or Android app stores, by searching for 'Surrey Schools'.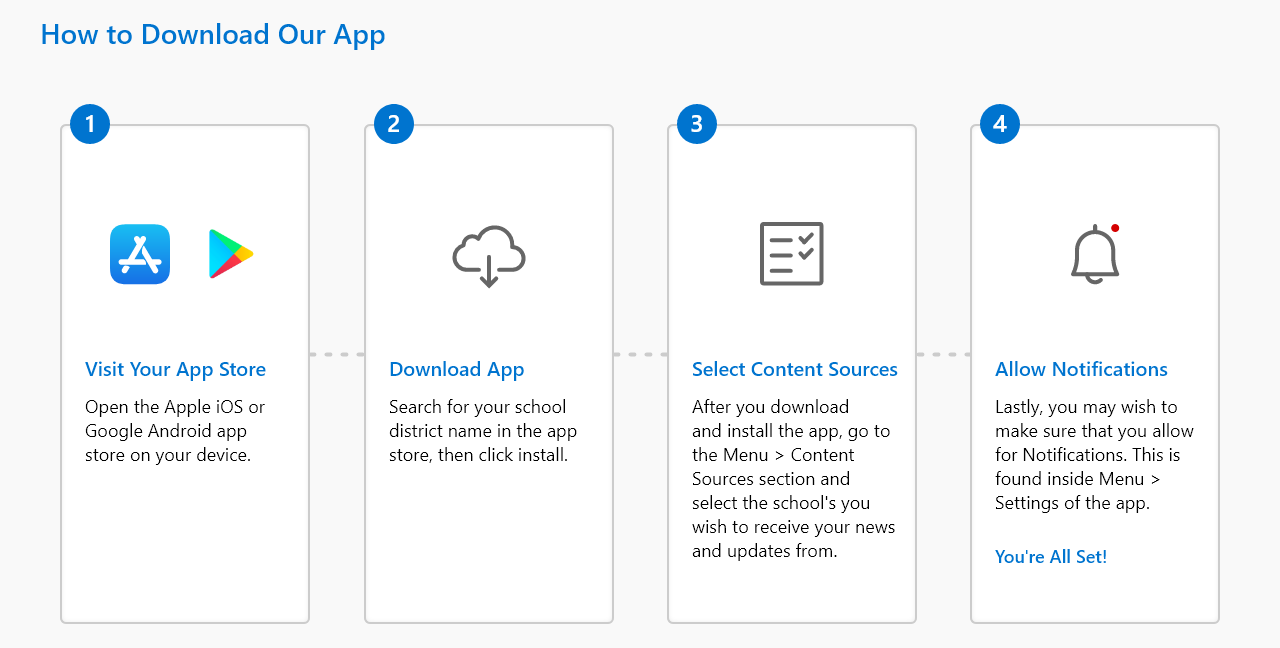 Step by Step (Set Up):
Search for "Surrey Schools" in your chosen app store
Click Surrey Schools. Install. Then Open the app.
To select which Surrey Schools site(s) you want to receive your news and updates (content) from: click Menu, click Content Sources and select the name(s) of the district and/or School & Affiliate site(s). Click Next.
To receive push notifications, make sure that you enable notifications. In the app, click Menu > Settings and select what notifications you want to receive (Notifications, News and/or Events) and ensure Push Notifications is set to On.
Using the App:
Click Home (bottom of your device display) to view the news from your selected sites.
Click Calendar to view the calendar events from your selected sites.
Click Menu where you can adjust your notification settings. Click the back arrow to return to the previous menu.
Click Content Sources to select or deselect the name of sites that you would like to view the content for.