Hours & Closures
If your child is going to be late or absent please email the school to let us know at: claytonheightsabsentee@surreyschools.ca. Otherwise, you will receive an automated absence call between 4 p.m. and 6 p.m. to inform you.
Alternatively, you can call the school at 604-576-4138 to report an absence.
Clayton Heights has voicemail, so a message can be left at any time of the day or night.
If you need to reach reception between 8 a.m. and 3:30 p.m. immediately, press O.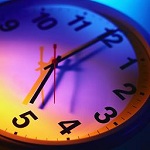 PLEASE CLICK ON THE LINK BELOW TO VIEW THE 2022 - 2023 BELL SCHEDULE, AND ON OUR HOME PAGE, SEE THE CALENDAR FOR CURRENT EVENTS.